As people and organizations give back this holiday season, remember there are lots of ways to spread joy.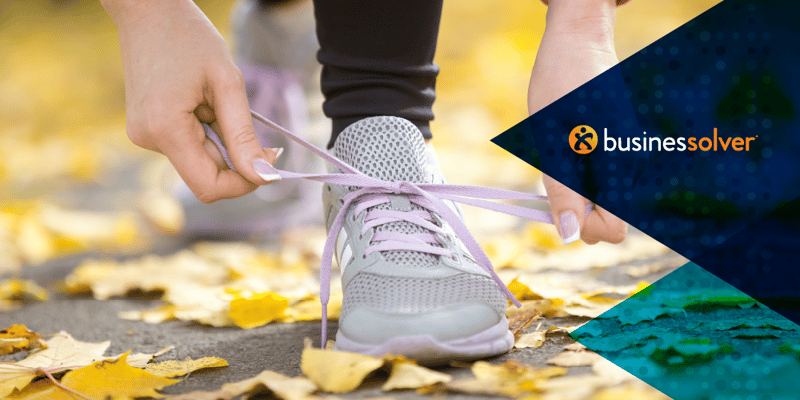 At Businessolver, physical health and mental wellness is very important to our company and employees.We have monthly weight loss challenges, daily workouts, stretching sessions and even a step challenge. For the step challenge, teams are formed and there is a competition to see who can rack up the most steps for the month. We have amazing participation and results!
So, I thought, why couldn't we do a "Step Into Giving" Challenge?
From there, the idea was put into action. Like the step challenge, we got into teams of three, but this time the assignment was to get as many "giving points" as possible by the end of the month.
Wait, how did you get giving points? We thought of several ways our Solvers could give back both to themselves, their families, and their community. Some of the activities eligible for points included:
Do a good deed for a neighbor
Volunteer at a non-profit, school or church
Pick up trash around your neighborhood
Donate dollars to a non-profit
Plant a tree or flowers
Write handwritten note so someone "just because"
Donate food or clothing to a local non-profit
There were many more ways to earn points, but you get the idea.
According to Solver, Tracey Orman, "I was so happy to participate in the October Giving Challenge. I gathered my team and one of my teammates made a handy, dandy spreadsheet for us to track. We connected through a chat for our team and encouraged each other to get out there and give. I also enjoyed sharing with the TEAMs chat ways everyone was planning to give back and participate in. It really made me think thru my daily schedule of how to support my give back team. I loved writing the handwritten notes also. Was the recipient of some of those and people reacted so positively!"
In the end we had over 2,000 points earned by several teams of Solvers and our lesson learned was that our employees like creative ways to give back just as much as they love improving their health and wellness.
In the spirit of the holidays, what can you or your company do to give back in a new and innovative way?