There's no doubt that the strategic role of HR is continuing to grow.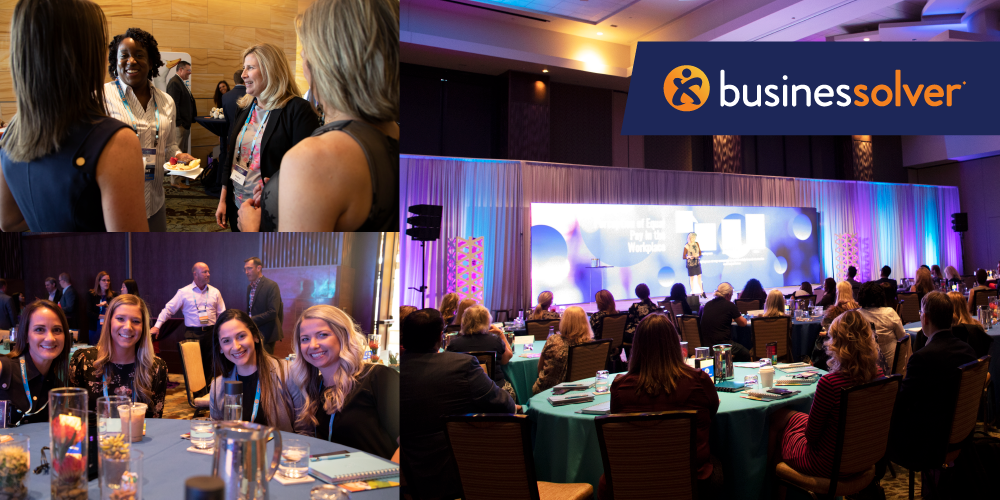 Your organization needs to deliver big outcomes and achieve its goals, and HR is becoming a bigger part of that conversation. We tackled this concept, along with how benefits can play a larger role in attracting and retaining employees, at our first stop on the Vision 2019 tour: Scottsdale, Arizona.
Industry expertise.
Our two-day event took place at The Phoenician Resort featuring industry thought leaders like Carol Harnett (author, speaker, trendspotter) and Tim Low (SVP of Marketing, Payscale) who offered up valuable insights into current HR trends and what they mean for total rewards. Also included in our jam-packed agenda was a Compliance Panel Fireside Chat with our Compliance Lead, Bruce Gillis, Rae Shanahan, and Partner at Seyfarth Shaw, Ben Conley, covering key updates and forward-looking issues facing HR today.
Learn from your peers.
The best part? Attendees got the opportunity to hear from one of their own during our client presentation. Imagine if your counterpart in another high-performing organization gave you their lessons learned and best practices when it comes to compelling HR issues facing them today? That's exactly what attendees received with the presentation from Sephora's Director of HR Operations, Benefits & Retirement, Susan Lowe, on how to build a core benefits strategy while keeping a financial strategy and total rewards mindset. Some great takeaways!
It wasn't all just business! Our golf skills and dance skills, were put to the test at the evening event at Topgolf, giving attendees a chance to let loose and network between swings.
If you couldn't join us in the beautiful Arizona weather here's a breakdown of a few key insights.
The historically high unemployment rate is a major concern for hiring and retention needs.
The war for talent rages on. With the unemployment rate dropping to its lowest in nearly 50 years late last year, recruiting and retaining top talent continues to be a major hurdle for HR professionals.
A multi-generational workforce has different engagement patterns and different expectations.
Currently, there are four generations in the workforce. Each generation faces unique challenges when it comes to financial well-being, mental health, and overall happiness and engagement at work. And benefits are just the tip of the iceberg. As Boomers retire and Millennials have more influence, a consumer mindset for benefits emerges.
Workers expect information to be accessible quickly and easily.
They want to solve problems on their own and have access to the tools that enable self-service.
Technology is taking the wheel as people become more comfortable relying on AI and machine-learning powered innovations to get the answers they need.
Demonstrating empathy at work is more important than ever to your bottom line.
Did you know, in our recently released 2019 State of Workplace Empathy Study, 82% of employees would consider leaving their current organization for a more empathetic one? And 93% of employees are more likely to stay with an employer who empathized with their needs. The business case for empathy is clear, but employers are still struggling to put action into more empathetic practices.
We covered a lot of ground! If you don't want to miss out on our next Vision event, register below for Vision Charlotte taking place on May 9th and 10th at the Ritz-Carlton.
If you're interested in learning more about empathy at work, check out the executive summary below.