In the past, employers were able to offer a 401K and call it a day.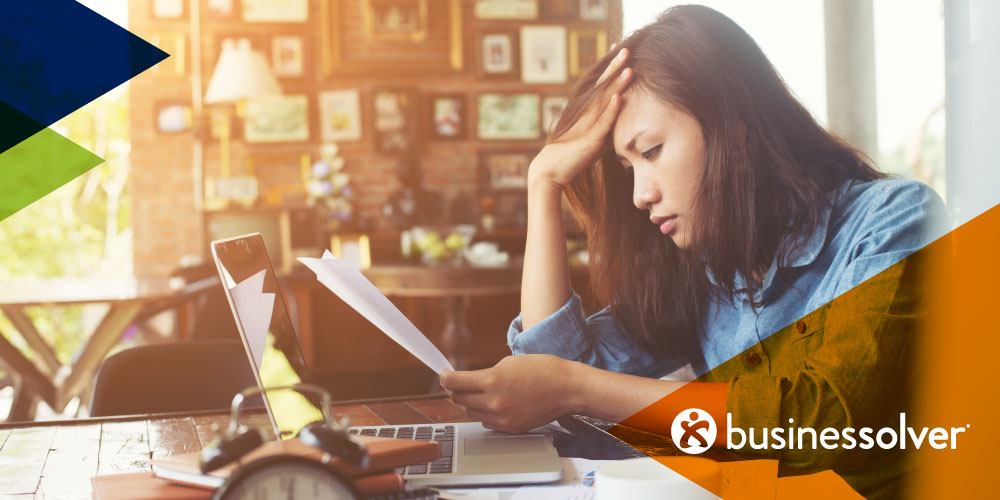 But recently, employees' financial health has become a major concern that impacts both productivity, retention, and even the declining physical health of some employees. In fact, according to a recent PWC 2018 Financial Wellness survey, over half of employees said they are stressed about their finances.
For HR and benefits professionals looking to manage and maintain a workforce's productivity, in addition to keeping the pedal to the metal when it comes to hiring the right people to drive innovation, it's a challenge to place a new consideration at the top of the list. But these three very important reasons point to why you need consider employee financial wellness in your benefits strategy.
Lost productivity. Employees are more stressed than ever when it comes to their finances. And, that stress bleeds into their workday. According to the 2018 Human Capital Insight report, employees in the U.S. spend an average of two hours per week dealing with financial issues while they're on the clock. That's 100 hours a year that you're paying employees to take care of their personal financial concerns. Do the math, think about your bottom line and then ask whether those resources would be put to better use by offering financial wellness benefits or promoting those you already have.
Impacting physical health. Rising health care costs, crushing student loan debt, and worries over not saving enough for retirement are all taking a toll on your employees. The current largest generation in the workforce, Millennials, report the highest levels of financial anxiety, while Baby Boomers are delaying going into retirement due to unstable financial futures. So, it shouldn't surprise you that nearly 6/10 employees report financial stress is impacting their physical health. According to a recent Forbes article, employees with high financial stress are twice as likely to report poor health overall, reporting an increase in ailments like headaches, depression, anxiety, stomach ulcers and more. This has huge ramifications for employers who are looking to save costs, increase profits, hire a talented workforce and foster healthy and happy employees that stick around.
Your competitors care. Here's a story of a pending talent war heating up. Recent news announced that after much fanfare, Amazon will spilt their new HQ2 between Crystal City, a suburb near Washington D.C., and Long Island City, in New York, bringing an influx of 50,000 tech jobs. Now, if you work in HR at a tech company in either of those areas, I bet you're scrambling to come up with a strategy to retain your employees that could easily be wooed into Amazon's greener pastures. Providing better financial benefits could help you win the war for talent. Currently, 1 in 3 employers are offering their employees financial resources to alleviate some of their stress, help them save, and provide a safety net for when life brings you lemons and no juice squeezer.
Providing your employees with resources to help them plan, save, and pay for needed health care costs is key to your organization's financial well-being and longevity by increasing productivity, engagement, and overall physical wellness of your employees. Start by assessing your current offerings and be sure to analyze the data from this year's AE numbers to see which benefits your employees are enrolling in. If a benefit has low enrollment numbers, take a look at your promotional efforts. Check out your demographics to see who is enrolling in financial wellness benefits and who isn't. New communication strategies that are tailored to the different generations in your workforce could help increase benefits knowledge and enrollment numbers.
Interested in learning more about tailored benefits communication?