Businessolver interns spent the summer at the office learning new skills, working hard, meeting new people and delivering delight to those around them. Somehow, they were able to squeeze in a community service project in the Des Moines area. Read about Team 4's time at Ronald McDonald House of Central Iowa.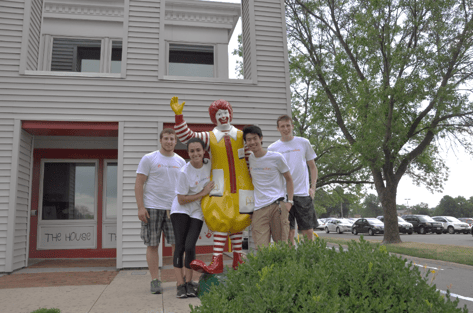 Team 4, left to right: Timmy Venderwiel, Randa Scaglione, Andrew Thai, Weston Morgan
"Our team choose to volunteer at the Ronald McDonald House in Des Moines. We had all heard a lot about the organization and wanted to see for ourselves what it was truly like. Ronald McDonald House Charities provides a home-away-from-home at little to no cost, for families of children who are hospitalized. The staff at the Ronald McDonald House have numerous responsibilities, most important being to make families feel at home and comforted around the clock. Our team's goal was to relieve the pressures of smaller, tedious tasks around the house, allowing the staff to focus their attention on the needs of the families.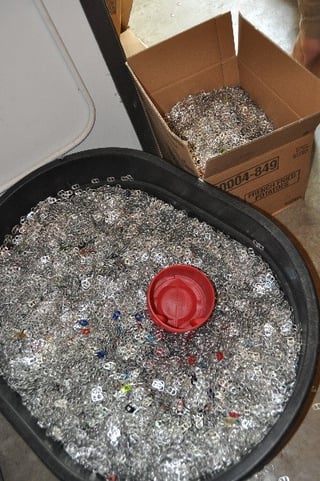 In our time spent volunteering, we pulled weeds around the house & sorted thousands of pop tabs. Ronald McDonald House Charities collects donated aluminum pop tabs for recycling to supply funds that go toward meals, maintenance and keeping the costs for families down. Although these tasks our team completed may seem minimal, the staff members at the house were extremely appreciative for allowing them to focus on what's really important. It was a wonderful experience to see what Ronald McDonald House Charities is all about and to help out in any way we could. Even small things make a big difference and we hope to volunteer there again!"