To celebrate International Women's Month we sat down with a couple of our amazing Solvers to explore their journeys in technology.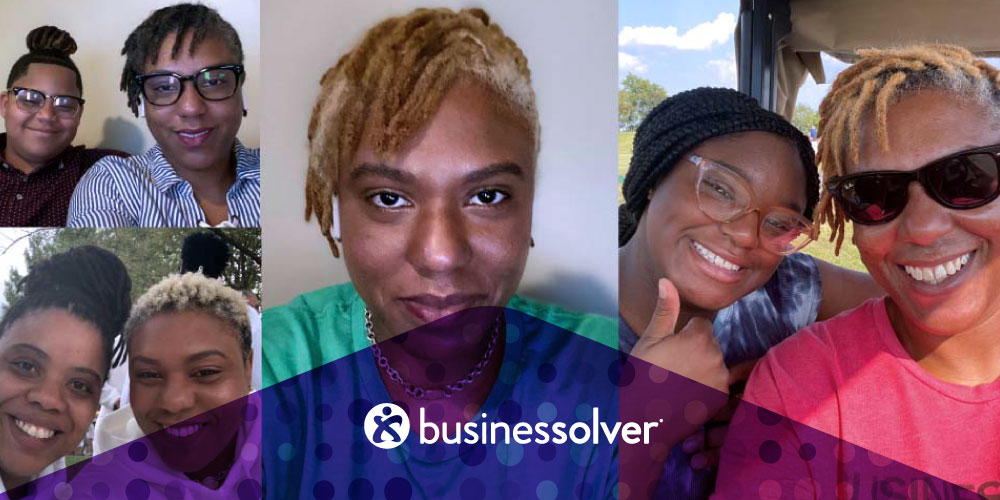 Next up, Kendria Mitchell, a Project Manger II who has been with Businessolver for three years.
Give us a little bit of background on your career in benefits and technology.
I began my career in Benefits Administration right out of college exactly 20 years ago (WOW, that seems insane to type) as a member services advocate at Towers Perrin. After a year on the phones, I knew that I wanted to learn as much as possible about this industry and had a wonderful female leader who recognized my passion and took me under her wing.
Over the next couple of years, I was able to get my feet wet in several areas (Case Management, COBRA/DB processing, New Hire Training) before finding my love of Integrations, specifically Exports. At the time, our office in Valhalla, NY was closing and they "drafted" a couple of us to head to NY and learn the export analyst role (in three days) and that's really where I found use in combining my obsessive organization skills with my technical system knowledge.
I remained a business analyst for over 10 years before I was asked to lead a team of analysts based in Manila and was able to hone in my project management skills by leading several implementations at the same time. One of which just so happened to be managed by Don Smith who truly had a knack for managing high performing teams. When Don left the company to come to Businessolver, I stayed pretty close to his LinkedIn to find out where he was going before finding the guts to apply here at Businessolver. Needless to say, three years later, this has been the best adventure I've had thus far.
Do you think these past couple of years has had a positive impact on DEI efforts in technology? Do you think things are better/the same/worse being a WOC in tech? And follow up: what would you like to see/what are you not seeing?
I definitely believe that since the world witnessed the murder of George Floyd, there has been a unique shift in DEI efforts across all industries. Being able to witness the positive impacts across the tech space has been great to watch. Seeing the shift by many organizations to have woman in leadership positions has been inspiring but I would love to see more women of color in leadership positions both internally and across our industry. While I believe there has been steady increases in women in leadership, women of color have not seen the same growth in leadership positions or keynote speaking opportunities. I'd love to see conferences like AfroTech more widely advertised and attended so that the world has a glimpse of just how amazing we really are!
What advice would you give to women looking to enter the tech space?
Enter each space as your whole self. There will always be people who bet against you, but never allow that to dim your light. Build your network of female connections across the industry and absorb as much knowledge as you can from those who inspire you.
If you could go back in time, what is some advice you would give to your younger self?
Be bold, Be confident, know your worth and then add tax!
What's your favorite outside of work activity?
These days, I'm really enjoying spending as much time with my partner and twins as possible. For our family, the pandemic truly did bring us closer but knowing that the twins are heading to High School has all of a sudden, made time feels so much more urgent. If I'm not hanging out with them, you can absolutely find me on my Peloton as that has become my sanctuary.
For more detailed information on how to support women in the workplace check out our white paper below.