"True heroism is remarkably sober, very undramatic. It is not the urge to surpass all others at whatever cost, but the urge to serve others at whatever cost." – Arthur Ashe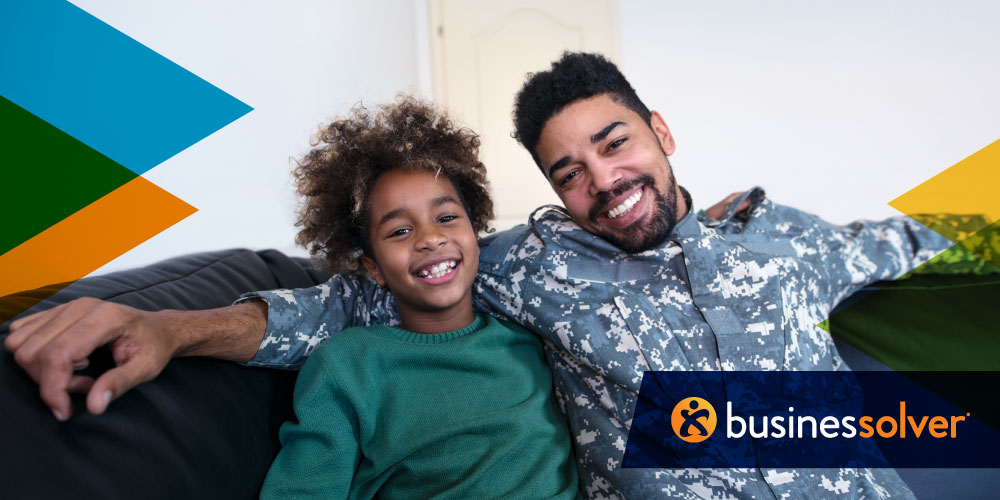 Serve others. Today above all days, is a time to focus on those who put service before self. We can all learn so much in reflecting on what it means to be a service member in our United States military. While each service has their own core values and oaths, they can be mostly summarized in integrity, loyalty, respect and courage.
Imagine a workforce instilled with those values. Our United States veterans bring a unique quality to the workforce that may not be tied to traditional roles but can amount to great productivity, leadership and confidence in your organization.
That's why today is a great day for employers to reflect on how they provide opportunities for veterans in their workplaces. Transitioning from a military career to a civilian career can be quite challenging. It's even further burdened by the fact that the jobless rate for veterans was 5.5% as of October.
Where do you start?
Consider creating programs specifically designed for hiring veterans. Or just as important, build veteran-specific programs that instill a positive transition into the civilian world.
For example, most veterans have not had to manage or enroll in benefits during their military career (a deductible… what's that?). As they transition out of service, they may be learning about our complex health care system for the first time. Providing tools and educational resources like decision support are absolutely paramount as they encounter what may feel normal to many. This is just one example of many that could have a profound impact on veterans as they enter the civilian workplace.
Take a moment.
In honor of Veteran's Day, take a moment and reflect on those veterans in our lives and in our workplaces who have helped shape who we are and shown us the true meaning of service in all you do. But then take the next step. Don't just thank them for their service, consider new ways you can support them in honor of their sacrifices.
Join us in celebrating just a few of the veterans our Solvers are thankful for:
It's been a rough year, be sure you're taking care of the mental health of your employees. Get our full kit below.