Mental health discussions must continue at a leadership level.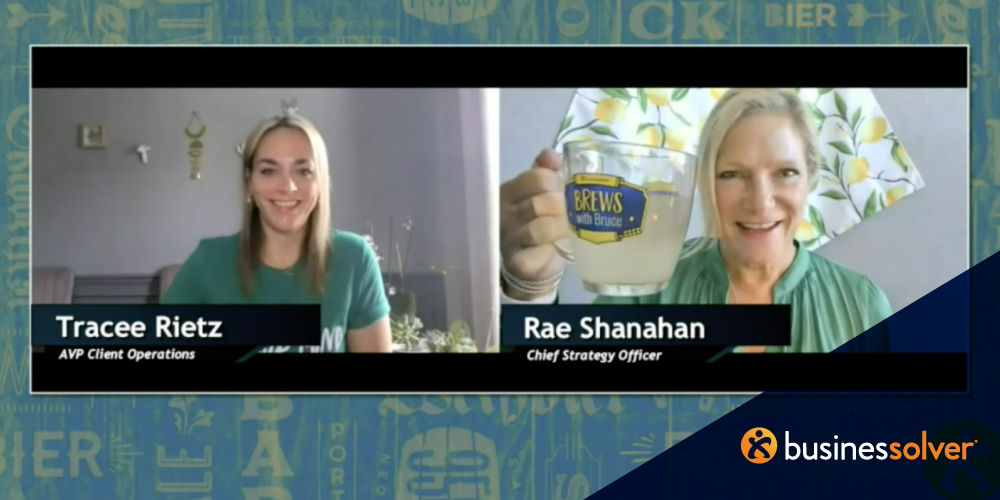 Mental Health Awareness month was top of mind for everyone in May. But expanding awareness and stopping the stigma is not a one-and-done event.
In a recent Brews with Bruce takeover, I was honored to speak with tenured Solver, Tracee Reitz. Tracee shared her journey in learning about and advocating for her daughter's mental health. In navigating her challenges, she discovered how humanizing the mental health conversation helped both her daughter and her own well-being.
Today more people are finding the courage to speak up and out about their mental health needs. It's time to listen.
Well-intentioned managers must stop "silver lining" mental health.
"It could be so much worse."
"At least…"
"Toughen up."
"Back in my day…"
We've all heard these phrases before (many of us might know it as "Midwest Nice").
For Tracee, mental health wasn't widely talked about when she was growing up. There was a lot of "silver lining it" to the point of sweeping important issues under the rug. Now, as an adult with a child living with mental illness, she wants people to know that it's okay to not be okay.
The more we make space for each other's feelings, the less anyone will suffer through mental health crisis alone.
How to support your own mental health journey.
Businessolver's 2022 State of Workplace Empathy data revealed that mental health struggles continue to persist, even as the pandemic eases. Half of employees reveal they have experienced a mental health issue in the past year.
One of the ways Tracee and her daughter have managed their mental health—together and as individuals — was to find a supportive community, take control of their physical health, and be intentional with open and honest communication.
Hear more from my conversation with Tracee about what it looks like to bring empathy to the mental health conversation while driving awareness year-round.