In December 2019, 40% of benefits professionals said their top concern for the new year was navigating state individual mandates, while 35% cited ACA lawsuits as their top concern.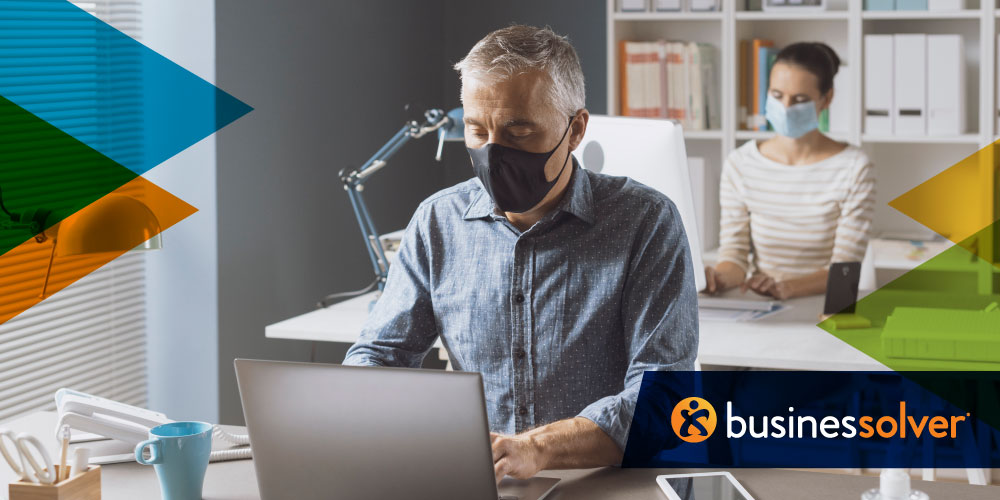 Within a few months, all that changed.

Thanks to a slew of new federal regulations with effective dates as early as March 1, benefits professionals soon focused their attention on responding to various relief measures, including the Coronavirus Aid, Relief, and Economic Security (CARES) Act, the Families First Coronavirus Response Act (FFCRA) and a variety of complex extensions impacting COBRA. In fact, 67% of those who registered for our Dec. 8 compliance webinar said this was their biggest challenge of 2020, followed by implementation of new programs, such as telehealth (13%), determining workplace safety requirements (12%), and managing privacy in announcing workplace COVID outbreaks (6%).
March was just the beginning.
In addition to the complex compliance changes, many organizations, including ours, were grappling with internal pivots as well.
On March 13th, we decided to move our workforce from 20% remote to 100% remote. This move alone brought along some unexpected and some expected challenges. To name a few, the complexities of maintaining our company culture in a remote environment, maintaining productivity and efficiency as well as dealing with mental health concerns, isolation, child care woes and burnout.
And, not only did employers have to grapple with an unprecedented global pandemic, but also civil and social unrest that began with the deaths of George Floyd and Breonna Taylor.
Internally, we had to grapple with our own diversity, equity and inclusion policies and really look in the mirror and realize where we had shortcomings. We had to pivot, work hard and get creative when it came to building and dedicating resources to creating a more inclusive workplace.
With so much change, it's difficult and almost impossible to predict what 2021 is going to look like. One thing is clear, in the words of Thomas Wolfe, you can't go home again.
There are some employers, HR professionals and employees who may be dreaming about "the before" and itching to return to the way things were. This group potentially crave office time and more face to face meetings.
However, on the other hand, you have another group of people who have not only thrived in the "new normal" but worry about the return to the old "normal." They dread returning to the office for many reasons including safety concerns and a potential decrease in their newfound workplace flexibility.
It's a balancing act that will take time and trial and error to figure out the right path forward for everyone's unique workforce. We're considering a new way of thinking about our employee hubs and being intentional about the future of our workplaces and collaboration. The mental health of our employees is extremely important to us and we want to be able to adapt and grow along with our employees changing needs and expectations.
I recently sat down with our compliance expert, Bruce Gillis to further discuss 2020 and beyond. You can watch our full discussion below.
If you have questions about the COVID-19 relief bill, please check out our webinar below.