Annual enrollment season, although exciting, can be quite a challenge for HR and benefits teams. The good news is, with the right people and processes in place, you can get ahead of common AE headaches.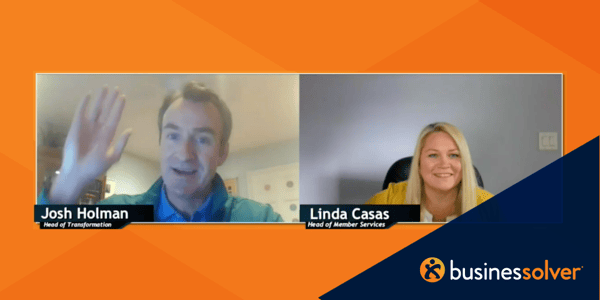 Quality service and support are critical for a good employee experience, and annual enrollment is no exception.
A historically question-heavy time of year for many HR and benefits teams, it's critical to have the right systems, people, and technology in place to ensure your AE runs smoothly. Better yet, is having a scalable benefits and communication strategy that you can work with year over year.
Where do you even start? When's the best time to execute your plan? And how do you know what you need to build out a scalable solution?
Building out your strategy is easier than you might think—just take a look at your data and the technology solutions you already have in place.
It's great to have a roadmap of where you want your strategy to be. In the meantime, look to what's available to you to shape a plan to address employees' needs right now.
Good programming and planning always starts with forecasting. By looking at past years' data you can build out a plan shaped around the trends unique to your population. Once you have a good understanding of where employees need the most support, you can identify the right tactics and people to put in place to help ease the administrative burden before it even becomes overwhelming.
How do you ensure you have the right support in place for AE?
Strategic staffing can be a challenge, but having the right partnerships in place means support is available for your employees before, during, and after AE.
Many HR teams use a benefits administration platform, which means they not only have added support through their vendor partner but also access to data chock full of insights about what's going well (and what isn't) during your AE season.
HR teams should consider working with their vendor partners to ensure that employees have access to the right information, tools, and support people ahead of AE. Consider shaping your strategy around issues that will help make the experience easier for employees, asking questions like:
What are your most common inquiries?
When are employees looking for support? Are they calling in during the day, the evening, the weekend?

Are there any major changes to your plan offerings this year that could cause confusion with employees?

Are there new plan additions or under-enrolled options that your employees could benefit from?
Watch the on-demand takeover episode with Josh Holman, Businessolver's Head of Transformation, and Linda Casas, Businessolver's Head of Member Services, to talk about the systems, people, and support Businessolver leverages with our clients each AE season.