Our 2018 State of Workplace Empathy Study uncovered empathy as a key ingredient in employee engagement and retention.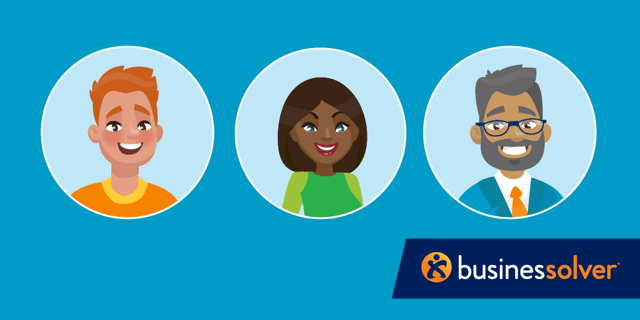 The study found that 90 percent of employees across generations believe empathy is important in the workplace. And, while there was a lot of common ground, there are a few key differences in the way employees of different ages view empathy – and understanding their opinions, preferences, and general characteristics in the workplace can help leaders unlock better employee – and business – performance.
While there are currently five separate generations under one workplace roof, we'll explore the big three: Baby Boomer, Gen X, and Millennial. All three generations agree that empathy is critical in the workplace but how they work and interact is somewhat different. Understanding and working with these generational preferences goes a long way, especially since 90 percent or more of each generation indicated that respecting personal working styles shows empathy.
So, what are those styles?
Baby Boomers – Move aside
Born between 1949 and 1964, Baby Boomers experienced a post-WWII economic boom as well as a population explosion. Because of this, competition was fierce for jobs, college seats, and overall success. Thus, Baby Boomers are labeled the "workaholic" generation; they enjoy structured work weeks and don't mind long hours. Generally, they are motivated by position, workplace perks, and job prestige. Although they are generally independent workers, 88 percent of Boomers are comfortable asking for input when making important strategic decisions.
Generation X – Don't talk to me
Gen Xers, considered the "middle child" of the generations, are born between 1965 and 1980. By 2018, this generation will have 65.8 million in the workforce. Gen Xers are independent workers who dislike micro-managers and embrace a hands-off management philosophy. They were rated the most empathetic of all generations represented. Seventy-six percent of Gen Xers prefer calling a co-worker to emailing them.
Millennials – Please, tell me what you think
Millennials, who came into the world between 1981 and 1999, are the largest generation in the workplace today. They currently hold about 20 percent of leadership roles, and that number is predicted to continue to grow throughout 2018. Millennials like to work in teams and enjoy making friends with their co-workers. Their top priority is flexibility, and they crave and relish feedback from their leaders. Eighty-one percent will leave an organization they consider non-empathetic to their needs and working styles.
What do these differences mean for business leaders?
Understanding individual generational motivations and personal circumstances can help you create a more empathetic workplace for everyone.

Honoring communication preferences by generation can unlock connection and performance.

Educating as well as training leadership

—

and employees — about generational differences and empathy can set the entire organization up for success.

Exhibiting empathy to different generational groups can actually inspire them to work harder and stay with employers for longer.
Embracing empathy in your workplace doesn't just foster good feelings between generations. By understanding and meeting people where they are, you create a more personalized environment that inspires collaboration, increases retention, and drives a healthier bottom line.
Interested in learning more about how employees of different generations view empathy in the workplace?