Now that the dust has settled on your 2020 Annual Enrollment, would you say it felt more like a bouquet of fragrant flowers or the Valentine's Day Massacre?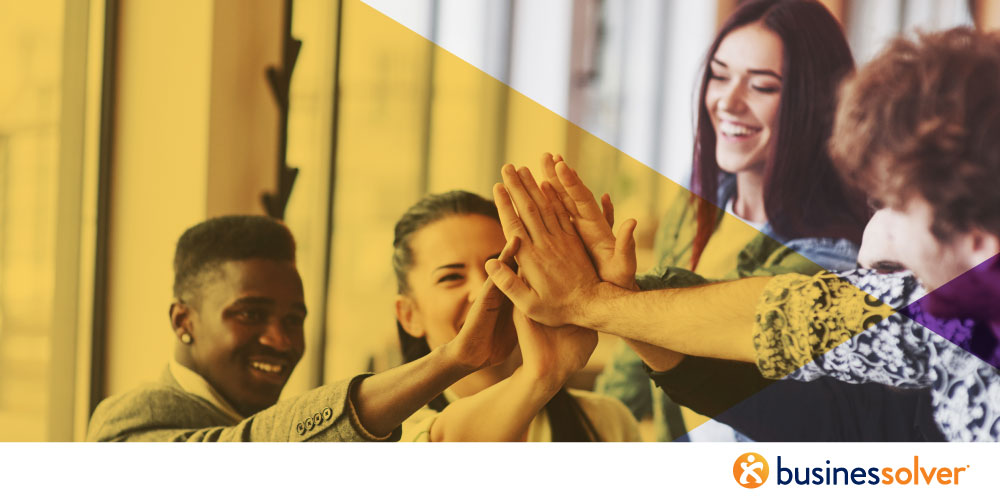 Annual Enrollment can be a challenging time for many employers, which is why your benefits administration partner should be just that—a trusted advisor who can deliver the goods, both for you and for your employees.
Before you begin ramping up for the next Annual Enrollment, now is the perfect time to do a post-mortem to gain an objective view on just how things went. This will help you strategize for the coming year, an important exercise for any benefits team but one that is vital if you are nearing the end of your current vendor contract and need to take stock before renewing.
There are several obvious areas you should evaluate first, and these would generally be considered must-haves.
Accuracy of the system. When you did your acceptance testing, did the vendor get all the information correct? This includes employee eligibility for benefits and pricing. If there were any issues, did the vendor fix them so when employees logged in, all the information, options, tools and pricing were accurate? Were the carrier files accurate, and did your first payroll cycle run without a hiccup?
Availability of the solution. This may seem like it goes without saying but having the solution up and running during Annual Enrollment is key. All access points should have been stress tested so employees can enroll when they want and using their preferred access method. This also includes any live support. If employees needing help from a rep were stuck in queue for any appreciable amount of time that undermines their experience and reflects badly on you as the employer.
Availability of your team. Employees aren't the only customers during Annual Enrollment—you are also a customer. So, it's vital to consider how well you were treated in the run-up to AE, during the enrollment period and once the enrollment window closed. There should be regular status meetings along with quick turnaround for any questions or issues that arise, and your team should offer stated timelines for resolution, so you know exactly what to expect when.
If these foundational areas were sub-par and there was not a solid and compelling reason for the shortfall—for example, you changed your plan design and pricing two days before Annual Enrollment started—it's very likely time to start looking for another benefit administration solution, with a provider that understands the true nature of partnership.
Hopefully, your Annual Enrollment experience in these areas was satisfactory. But, that doesn't necessarily mean that you have the best solution; it just means you have an adequate one.
To really determine how things went, you'll need to consider some additional factors. Here are three to consider.
How did employees engage with the solution? State-of-market benefits administration solutions have multiple access points so employees can have a personalized experience. So, in addition to the standard web-based platform, employees can use a transactional mobile app or call into a service center if they have a complex issue that requires human intervention. The solution should include an AI-powered chat function for real-time support.

You will want to know how your employees engaged with the solution. For example, you should see a high degree of reliance on the chat function with the majority of questions resolved at this point. Find out what kinds of questions were addressed real-time, and which required some additional live support.

Access point is also important. Most employees should be using either the web-based platform or the mobile app. You don't want most of your enrollments done with a live rep, because that could signal usability issues with the technology.
If you used any new functionality this year, how did it perform? Your benefits administration partner should be continually innovating and offering new or improved technology. Some may be platform updates that you receive automatically while others can be optional add-ons. Whether you chose to implement functionality or there were standard system enhancements, how did the functionality perform? Did you get any feedback from employees—positive or negative? And, did the functionality positively impact engagement?
What access do you have to reporting? Benefits administration solutions are chock-full of great data, but that data is meaningless if you can't see it—or if you have to rely on your vendor to get it. As the employer you want to know quickly, easily and accurately what plans your employees enrolled in. You want to be able to see high-level data at a glance with the ability to drill down into customized reporting when necessary. Ideally, the platform should have administrator access to an easy-to-use dashboard without the necessity of requesting reporting from the service team.
Effective, supportive benefits administration relationship are true partnerships, requiring a degree of trust and transparency from both the vendor and the client. Everyone needs to work together to provide the best experience to employees, amplifying the significant investment in benefits most employers are making. Of equal importance is the level of service to the client; best-in-class technology needs to be supported by an equally best-in-class service team that is both knowledgeable and responsive.
When all the pieces are in place, that's when the love happens—both during Annual Enrollment and throughout the year.
If you evaluate the performance of your benefits administration provider and find they aren't filling your love jar, you have options. Chances are it's not you, it's them.
Check out our resources that will help you connect to the benefits administration partner of your dreams.
Or if you want to get more information on finding the right benefits technology parter?