As HR professionals know all too well, the RFP process can seem a bit overwhelming.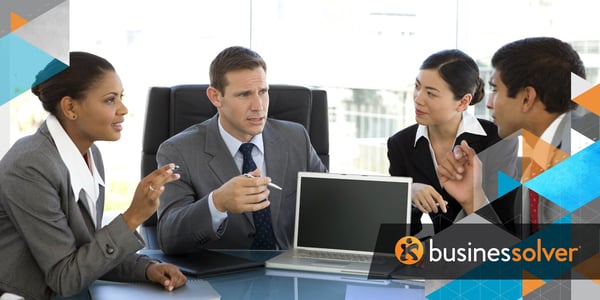 Requesting proposals for a benefits administration system involves all sorts of factors, from identifying what your employees need to evaluating technical capabilities, not to mention determining the right price range.
With RFP season in full swing, we know that HR professionals are grappling with these issues right now.
Structuring a quality RFP starts with asking the right questions. This way, you can get the information you truly need to make an informed decision about different vendors. So what are those questions? At Businessolver, we've gathered experts together to share with you the questions you aren't asking but should when writing your RFP. Our upcoming webinar will address what all of those questions are, but if you're jumping into the process now, here are a few ideas to get you started:
Do you practice what you preach? When it comes to benefits administration software, it's crucial to find a solution that fits your organization. Ask potential vendors for examples of how their technology works with organizations that are similar to yours. Does their solution do what they say it will do for companies with demographics and size like yours? If so, how? And this question extends beyond the software itself—how will their team interact with your organization and provide support?
Will you teach me something new? Technology is always evolving, and that's not a bad thing! Your organization is changing too, so you need a solution that is flexible enough to continually meet your needs. Ask vendors about features they have planned for their software, and how their solution can grow and change with your organization. On top of that, how will they stay current with a constantly shifting regulatory environment? Make sure they can provide reliable feedback about their compliance and regulatory qualifications.
What makes a good client? That's right—ask vendors what they need from you, not just what you need from them. This question will help you determine if a particular vendor is the right culture fit for your organization. Be on the lookout for responses about access to information and people. What does the vendor need from you so they can provide a detailed proposal with accurate costs? Related to this is transparency. Can you explain your evaluation process to them so they know how to craft a meaningful proposal? The more open communication there is between partners, the better the relationship will be.
These are just a few of the questions you should be asking as you create your next benefits administration RFP. Find out even more at our upcoming webinar, and you'll be on your way to a productive and successful RFP process.