Our team responds to well over 200 RFPs each year, so we know a thing or two about what makes them good…and what makes them not so good.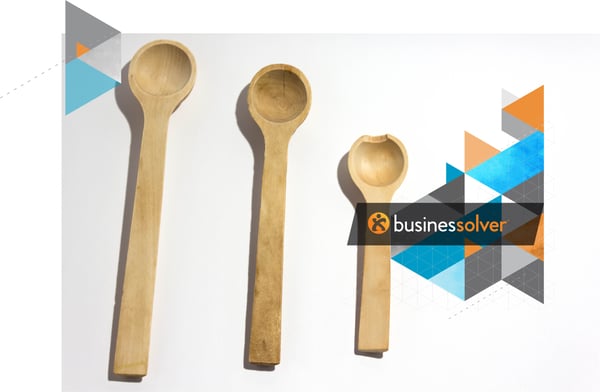 Chances are, your experience with benefits technology and administration RFPs is somewhat more limited. After all, most HR pros don't issue RFPs or analyze proposal responses for a living. But that doesn't mean you'll never be asked to create an RFP, and that's where we can provide some needed guidance.
A solid RFP takes its cue from Goldilocks: It's not too long, and it's not too short; it's just right. But, how do you get to "just right?" You understand and master the process.
At a very high level, there are three steps to take to issue a solid RFP that will get you more meaningful and actionable responses.
Ask yourself why, and have a solid answer. Choosing a benefits administration partner isn't something you take lightly. Before you put pen to paper, you need to have a clear understanding of what you want to accomplish and how you define your goals. For example, say you want to increase employee engagement. Does that mean having an easier-to-use platform? More targeted communications? Recommendation or decision support tools? If you don't know what you want, you won't know what to ask when you go to market.
Gather the information prospective partners need. You are familiar with your own organization, its history, structure, and idiosyncrasies. However, your potential partners aren't. You need to give them a clear, honest, and accurate picture of your organization, your goals, and your current benefits approach and structure. Think about your own role – what drives your workload?

Do you have lots of employees moving around within the company? Are you planning a major acquisition or divestiture? Do you have staff members on second and third shifts? Is there a need to support languages other than English? These are all considerations for a vendor in creating a solution for your organization and pricing it correctly.
Create an RFP that gets you good information and lets the vendors shine. At its most effective, the RFP process is about setting the stage and laying the groundwork for a successful partnership. It shouldn't be an exercise in simply putting vendors through the paces. Short turnarounds and pages and pages of questions don't get you information on a solid solution, they just inform you how strong the potential partner's RFP team is. But, it isn't the RFP team that will be servicing you and your participants, so doesn't it make sense to take a different, more thoughtful approach? Fewer questions, targeted to your specific needs and designed to enable each vendor to give their best response will yield you better information.
If there's an RFP in your future, don't start the process without some best-practice perspective. We created an RFP primer for you, complete with sample questions you can use to start those creative juices flowing. You can use this resource to start the process or get a needed refresher in how to issue the best RFP possible.