While in the military, service members become highly educated and specialize in several incredible skills—except benefits education. Transitioning to civilian life means entering the health care ecosystem for the very first time.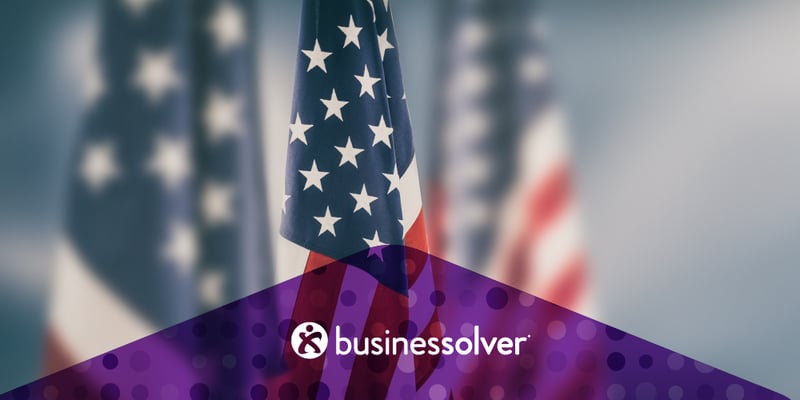 Every year, Veteran's Day serves as an important reminder for all of us to thank those who have served in our armed forces, putting service before self. It takes incredible people to bring such a commitment and dedication to protecting our country and our freedoms and I'm thankful for all those who have served and who continue to serve today.
But let this holiday also serve as a reminder that thank you once a year, simply is not enough. Those in HR and benefits have a unique opportunity to extend their gratitude to Veterans throughout the year.
Veteran employees, especially those entering the workforce for the first time since serving, face several unique challenges in accessing and receiving quality health care.
When serving in the military, those in an active duty status and their family have nearly all their health needs managed through military medicine and benefits. There is no reason to research in-network care, co-pays, or deductibles. Truly, a 40-year-old employee, who only just ceased their military career, may never have enrolled in benefits or filed a claim in their life.
Decision support takes benefits awareness to a whole new level for employees.
For the average employee, benefits literacy is already low. They're typically confused not only when it comes to selecting their coverage each year, but also when they're receiving care throughout the year.
As you can imagine, veterans and military spouses have even lower confidence in navigating the health care ecosystem.
Although HR teams are getting creative to make benefits communications more personalized and engaging, technology is changing the employee experience. Digital tools are available that can provide meaningful support exactly when employees need it, whether that be accessing information, scheduling appointments, or managing the billing process.
Decision-support tools are especially valuable during the enrollment process. Veterans and their dependents will need to make a series of crucial decisions they may have never faced before that will directly impact their physical health, mental wellness, and financial security until the next major life event or AE window.
Understanding voluntary benefits and EAPs means veterans can curate their own benefits package.
As veterans select their benefits, overwhelm and lack of exposure may lead them to choose only the traditional coverage options: medical, dental, and retirement. Voluntary benefits may seem complicated on the surface, but they're affordable ways employees can essentially customize their coverage.
Legal and identity protection, accident or life insurance, health savings accounts, and even pet insurance provide cost-effective peace of mind and financial protection for veterans, their families, and yes, their service animals.
Employee assistance programs (EAPs) are often totally free to employees and are designed to foster the whole person. From mental health programs to fitness incentives and professional development, EAPs are one way employers invest in and appreciate their people.
For some employees, like veterans and military spouses, the need is great for benefits communications that are engaging, informational, and timely. And this is just one aspect of support that Veterans need from their employer as they navigate to civilian life.
I'll be taking over on Friday, Nov. 11 for a special Veteran's Day Brews with Bruce episode. Join us live on LinkedIn at 1 p.m. CT. to learn further about the ways HR teams and employers can support our Veteran peers.