Cybersecurity awareness month is coming to an end. Is your organization doing everything possible to protect sensitive data for the next year?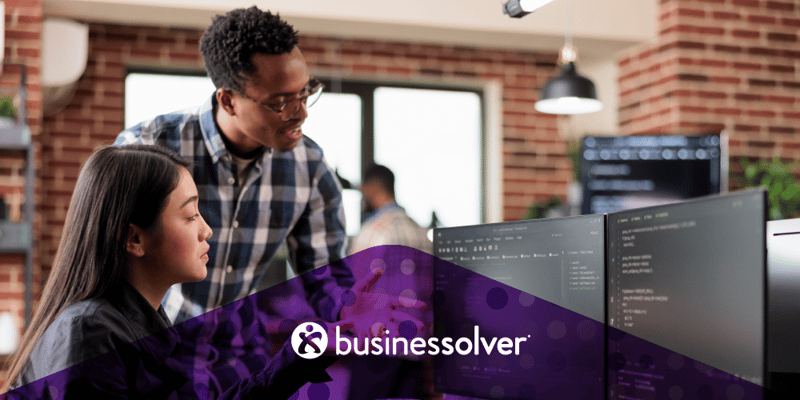 It's that time of year again—you guessed it, cybersecurity awareness month. Now in its 19th year, cybersecurity awareness month continues to gain momentum in both the government and private industries.
Organizations of every size are working to raise awareness about digital security, educating and encouraging every employee to protect their personal (and business) data from digital crimes.
With the average cost of a data breach in the United States topping an estimated $9.44 million in 2022—there's no time like the present to take the necessary steps to protect data from cybercriminals.
Among the hardest hit by cyber breaches was the health care sector, which suffered around 337 breaches in the first half of 2022, costing nearly 10 million U.S. dollars per incident—a whopping 9.4% increase since 2021.
If these numbers seem shocking, you aren't alone in thinking so. But with cybercriminals stepping up their game over the last couple of years, how can employers and HR leaders help ensure that everything is being done within their organization to keep data safe?
While no magic spell can be cast to prevent breaches, the first step to creating a safer workplace environment is by staying up to date on the latest cybersecurity trends. Let's dig into some of the top trends now!
Be aware of these frightening cybersecurity trends
1.

Technology makes social

engineering and

cyber

attacks

easier
Cybercriminals are on the hunt for personal information and vulnerable networks. Whether for monetary gain or for causing chaos, hackers have access to the same great advancements that are revolutionizing the world.
In the wrong hands, the same AI technology that transforms our benefits administration technology can be used to scan systems, exploit weaknesses, and scale attack efforts.
While there's an errant phishing email that sparks a good laugh, modern day cybercriminals are getting more and more convincing.
2.

The rise of insecure payment gateway attacks
As much of work moves online, payment gateway attacks are becoming the new norm regarding cybercrimes.
Yes, payment gateways like PayPal make it simple for employers to pay for their various systems. But this comes at a cost for overall security since many payment gateways do not provide adequate protection to prevent an attack.
It's imperative for companies, especially those with sensitive information, to only work with payment software companies that are PCI compliant to prevent an attack from occurring.
3.

Relentless ransomware attacks
Another startling trend on the rise is the growth of ransomware attacks. While this attack has been around for years, malware is getting more robust, and the price is higher to decrypt files necessary to run a business.
Even worse, there's no guarantee that the hackers will decrypt essential data after the ransom is paid in full. The average cost of ransoms paid to hackers is roughly $1 million, up from $812,360 in 2020.
Although these cybersecurity trends are alarming, the good news is that it's never too late to start protecting your organization's data.
Six action items to reduce the risk of a cyber attack
Know what data your organization has, where it is stored, and who has access to it.

Validate data that is needed and required to complete your business objectives, getting rid of everything else that isn't needed.

Regularly scan and fix vulnerabilities within your systems and applications.

Train and enable your workforce on how to spot and report suspected threats within your applications and systems.

Validate third-party vendors' security programs and how they are storing, accessing, and transmitting your data.

Invest in your information security by hiring an in-house team or outsourced team to protect data.
Is your security confidence low? Join our webinar on Dec. 6, Minimizing Risk for HR & Benefits: 10 tips for managing compliance and security in 2023.