With AE on the horizon, there's no time to waste to ensure plan compliance, get a head start on reviewing other regular notices, and brainstorm digital communication strategies.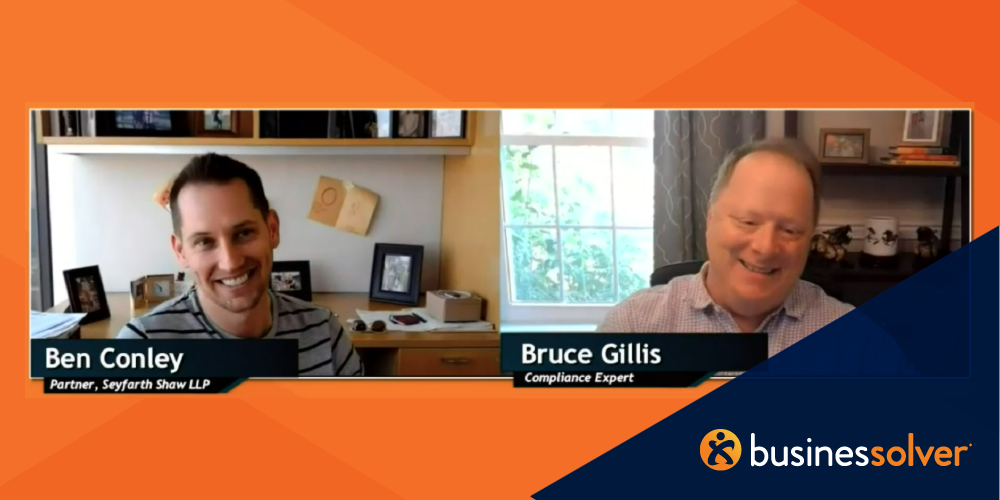 As you refill your pumpkin spice lattes, make sure you have a recipe for compliance success ready, too.
The health and benefits landscape has seen a lot of compliance updates over the past year. As HR teams ready themselves for peak annual enrollment season, it's important that they also ensure their plans are upholding the latest compliance and communication requirements.
Here's what HR should keep tabs on as we near the end of the year.
Review plan documents and other notices
Many benefits professionals have adjusted their plan designs over the past year to accommodate legislative changes, remote work, and rising health care costs. Don't forget to keep plan documents up to date with those changes and ensure a solid communication plan in place to keep employees informed of their options and transparency rights.
Similarly, as employers review plan documents, this is a great opportunity to check non-discrimination testing off the list, too. This yearly task ensures that the employee benefits contribution isn't unbalanced in favor of highly compensated employees and needs to be performed before the end of each plan year.
Modernize your benefits communication plan
Speaking of yearly and recurring tasks, benefits notices often get lost in the shuffle. COBRA and privacy notices are the two most common notices that tend to get lost in the shuffle. Make sure it's easy to send these communications out when an employee adds a spouse, child, or other dependent to the plan as well.
The paper shortage and postage delays are a great reason for many HR teams to finally bring their communication strategies into the 21st century. Leveraging paperless communication methods to keep employees informed of their benefits options while delivering materials in a way people actually want to receive them. Using communication methods today's employees want and expect means critical information is easily seen and used.
Stay on top of the continued COVID-19 impact
While it may feel like we're easing back to "normal", remember that we're technically still in a national state of emergency. HR teams should consider how this impacts their plan, looking at:
COBRA grace periods

Claim filing deadline extensions

FSA extensions and roll-overs
As HR teams plan out their upcoming communication strategies, clarify these extensions, carry-overs, and grace periods, employees can stay in-the-know about their rights and what's available to them with their medical plans.
Want to learn more? Watch the on-demand recording of Brews with Bruce, where Bruce Gillis, Businessolver Head of Compliance, and Ben Conley, partner from Seyfarth Shaw LLC and long-time friend of the show, dig into all the compliance considerations surrounding AE season.