With so many moving parts to a merger or acquisition, it helps to have the right processes in place.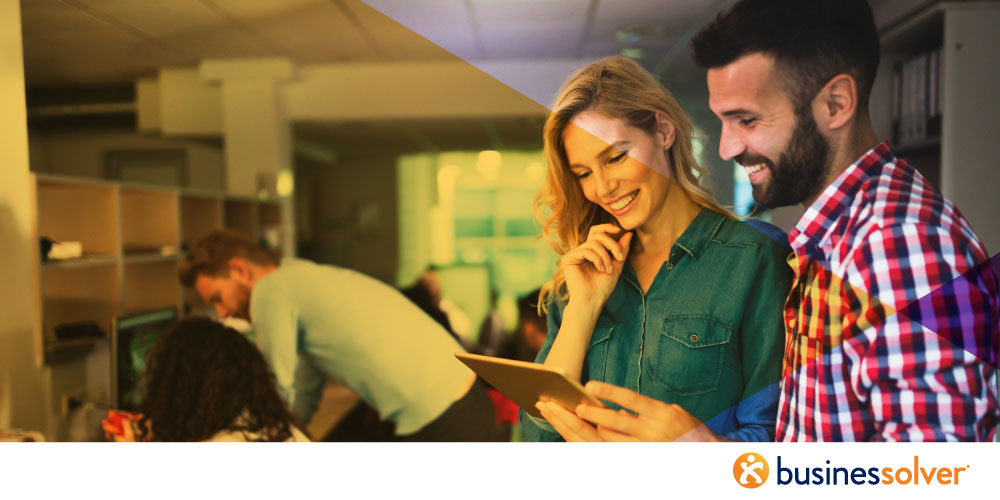 Due to recent tax reforms, a more relaxed regulatory climate and healthy cash reserves, mergers and acquisitions (M&As) are on the rise. In fact, 76% of M&A executives at US-headquartered corporations and 87% of M&A leaders at domestic private equity firms expect an increase in the number of deals their organizations will close over the next 12 months.
While the conventional wisdom is that mergers and acquisitions are generally beneficial, not all turn out that way. For a corporate transaction of this type to be successful, businesses must take a variety of factors into consideration, including economic certainty, accurate valuation of the target company, the stability of regulatory forces and more.
Effective integration is key
Those who work in HR won't be surprised to learn that 23% of corporate and private equity professionals cite "effective integration" as the most important variable influencing the success of a deal. Year after year, surveys show that effective integration is the number one factor contributing to a successful merger or acquisition.
And few people know this better than those who work in HR. As soon as a merger or acquisition is announced, HR teams must act quickly to communicate change, preserve morale, find a way to unite cultures and organizational structure, identify potential redundancies in staff and determine harmonization of compensation and benefits—all while doing their regular jobs and somehow avoiding an administrative nightmare.
Benefits matter in times of transition
Failure to provide your acquired employees with the right benefits in the right place and at the right time can undermine your relationship with the newest members of your organizational family. During a time when uncertainty is to be expected, the last thing you want is for valued employees to feel underserved.
On the other hand, a better-than-expected benefits experience gives recently migrated employees a good reason to stick with you, despite all the other changes they may experience during the transition.
Already overworked, HR needs a partner
When the stakes are this high, it helps to have the right partner in your corner, especially when it comes to benefits administration. But with contracts for HR technology lasting two, three or even five years, the time to find out whether your vendor has the flexibility, expertise and capacity for a successful merger or acquisition is not two or three weeks before the transition.
That's something to address well before the transaction.
But where to start?
For many employers, the search for HR technology begins with a request for proposal (RFP). To help organizations determine and convey their unique needs to vendors, Businessolver produced The Art of the RFP, a guide with tips on how to structure your RFP, recommended timelines and more than 250 sample questions.
For organizations with a lot of M&A activity, we recently created a companion guide, 10 RFP Questions to Help Avoid M&A Surprises. In it you'll find 10 important ideas and sample questions you can incorporate into your next RFP for benefits administration technology. Here are a few examples.
Ask how the most common costs are calculated. Because mergers and acquisitions have cost repercussions across nearly every area of an organization, it's natural to assume that benefits administration is no different. However, it's important to point out that some vendors consider M&A activity an opportunity for additional revenue. That's why many vendors—but not all—establish change orders. To ensure you have full transparency into their business model and pricing structure, ask each vendor about their typical change fees.
Sample RFP question: Provide an attachment detailing all costs common to a merger or acquisition, including, but not limited to, adding members to new or existing plans or providing file feeds to additional carriers. Include examples of how these costs are calculated and whether they differ based on member volume.
Find out how quickly the vendor can swoop into action. Mergers and acquisitions can happen so quickly, you might ask yourself, "Why is HR always the last to know?" Regardless, you're on the spot to meet your organization's business needs and do so in a timely and predictable manner. And, you have an obligation to provide the most positive experience to the employees impacted by the M&A activity. When time is of the essence, make sure you know what to expect.
Sample RFP question: For mergers and acquisitions, how much time does it typically take to set up benefits for a new group? What variables impact the required time this will take? Describe your best practice approach and how you will minimize the level of effort required by the Acme Company team.
Find out how the vendor will help you stay compliant. Mergers and acquisitions pose a host of issues under the Affordable Care Act, COBRA and other regulations. Make sure your vendor can accommodate all your compliance needs. Also ask whether any of this work is subcontracted or completed within separate systems; either can significantly impact the time it'll take for your new group to be up and running.
Sample RFP question: Describe the systems you use to ensure ACA compliance and how each system is integrated with your administrative system. Include whether you can intake historical ACA data for acquired populations. If your ACA services are provided by an outside vendor, indicate which vendor you use and describe the timelines associated with each service.
For more tips and sample questions like these, check out the short e-book, 10 RFP Questions to Help Avoid M&A Surprises.