While record numbers of Americans are losing their jobs, some sectors are scrambling to hire.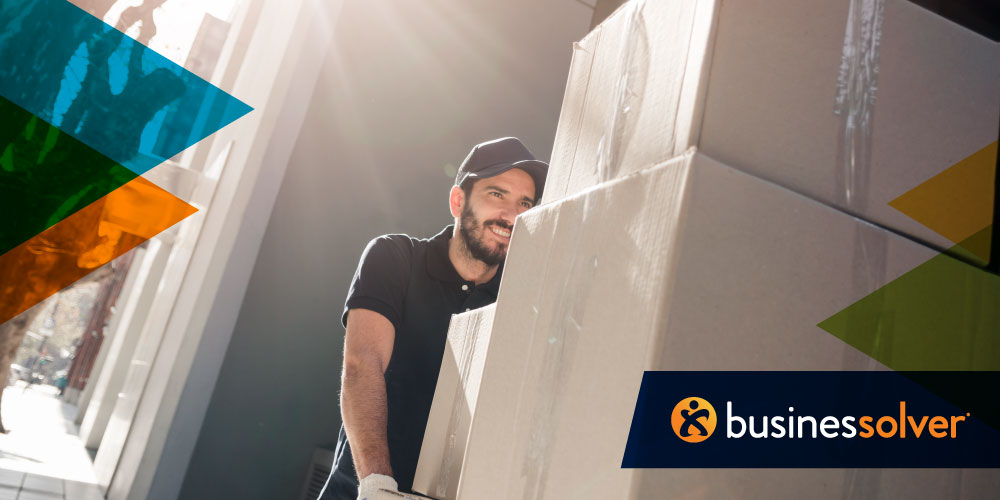 Among those looking to augment their workforce to meet surging demand as people practice social distancing and shop online are retail giants Walmart and Amazon.
In March, Walmart announced plans to bring on 150,000 additional people to work in their stores and fulfillment centers. Amazon reports it has already hired 100,000 new employees and will source 75,000 more to keep pace with increasing consumer demand.
But these employers aren't alone. Healthcare company CVS is eyeing 50,000 new workers. Home improvement superstore Lowe's needs more help, as does ACE Hardware. National take-out chains Pizza Hut and Papa John's are also on the hunt for talent.
While some of these positions are full-time or are intended to transition to full-time, others are for part-time, seasonal or temporary work.
Unemployment is now historically high, so laid-off workers may welcome the opportunity for any job—even if it offers fewer hours than their prior position and no prospect for the long term.
However, these are jobs that are considered essential and front-line, and they are not without potential risks. Some employers have been criticized for not doing more to protect workers, with Walmart even facing a wrongful death suit. Some people may be hesitant to apply.
Companies are taking note and looking to offer additional rewards to staff during this crisis. Walmart is paying all associates, including part-timers, special bonuses. The company is also moving up quarterly payouts to get more cash to people faster. Chipotle has increased salaries and is also paying out bonuses.
The reality is, however, that even in normal times most non-full-time jobs don't typically offer comprehensive benefits or perks, including healthcare coverage.
As employers look to add part-time or temporary workers in the midst of a public health crisis, there are several techniques that can help connect people to benefits. Extending access to benefits can make the prospect of part-time or temporary employment very appealing, and it helps get people the vital healthcare coverage they need during this crisis.
For the employer, options include a no-cost, no-risk approach as well as a low-cost, no-risk approach. Both options connect workers to affordable healthcare and other coverages.
No cost, no risk: Offer access to a private exchange. In this approach, the employer extends the opportunity for employees ineligible for group coverage to purchase healthcare through a curated exchange. While the employee pays the full cost, they have access to carefully selected options that include medical, dental and vision as well as supplemental coverages like critical illness and hospital indemnity—which may be particularly appealing right now. They also have access to online decision guidance as well as support from insurance representatives who can help them compare options and costs.


Because the employee is purchasing coverage through an individual policy, this option carriers no cost for the employer. Since coverage is not provided through a group plan, there is no premium or claims risk either.

For the employee, access to a private exchange is portable and they can continue their coverage after employment ends, a significant advantage for those who aren't eligible for other healthcare or a tax subsidy for an ACA plan on the public marketplace.


Low-cost, no-risk: Pair an ICHRA with a private exchange. Individual Coverage Health Reimbursement Arrangements are a relative new kid on the block, just becoming available on January 1. These are employer-funded notional accounts that employees use to buy individual coverage.

One of the advantages of ICHRAs is their flexibility. There is no minimum or maximum funding amount employers have to conform to. Also, the employer can establish different classes of employees for the purpose of establishing and funding ICHRAs.

There are notice requirements when an employer wants to offer an ICHRA for existing employees. However, for new employees, the notice can be provided as part of their enrollment process. So, if an employer is looking to offer new part-time or temp workers an ICHRA it would simply be part of the new-hire process for that particular class of employees.

Here's an example of how this could work.
Employer A needs to hire 100 people for a distribution facility in Dayton, Ohio. They could set up an ICHRA for part-time or temp employees hired on or after April 1 with a job title of fulfillment specialist. For this class of employees, Employer A decides to fund $150 monthly to be used to purchase individual health insurance coverage.

It might be harder to find temp fulfillment supervisors, so Employer A also establishes an ICHRA for those new employees at $250 monthly.
The point is, employers have flexibility with these accounts that can help with recruiting and rewarding part-time or temp workers. Add a private exchange and employers can offer non-traditional employees access to affordable, portable healthcare and other coverage. Employees gain access to benefits while employers limit their costs and risk.
For employers looking to recruit part-time or temporary help—or those that want to offer benefits to traditionally ineligible workers without extending access to group coverage—leveraging a private exchange can make sense. For those employers that want to help employees pay for coverage, the ICHRA provides a flexible funding mechanism at whatever level the employer determines.
As we continue to navigate the new workforce realities precipitated by COVID-19, out-of-the-box solutions to benefits challenges—like offering access to a private exchange and potentially linking that to an ICHRA—may be worth exploring.
Want more insights to help you navigate HR and benefits challenges in the time of COVID-19? Find additional resources you can use at Businessolver.com/NewNormal.