With the federal holiday on Monday, invite employees to commit to DEI initiatives, learn about the background to MLK Day, and discover the resources you offer.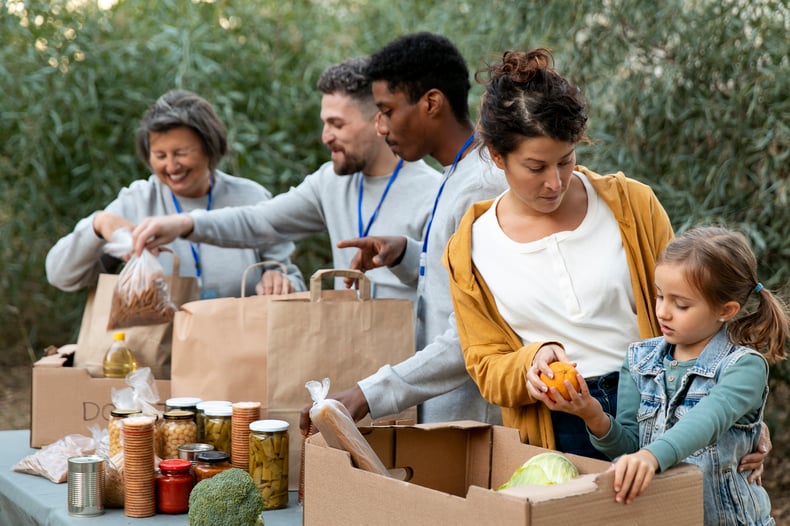 Monday is Martin Luther King Jr. Day. As an employer, it's important to honor this holiday and show employees you care. Finding a way for workers, both at a desk or in the field, to recognize MLK Day promotes diversity, equity, and inclusion (DEI) in the workplace.
Committing to DEI is certainly good for employee satisfaction, but it's also good for business. Those companies who have a diverse and inclusive workforce are 35% more likely to outperform their competitors.
As we recognize Martin Luther King Jr. and his legacy, here are three ways to honor the holiday in the workplace.
Educate yourself and your team.
King sought to eradicate racial discrimination through nonviolent activism. Today, many people of color still struggle with prejudice in the workplace. DEI is top priority for HR teams across the nation as they seek to support their diverse populations in a meaningful way.
There are a variety of ways to teach employees the importance of cultural respect at work. For example, a company-wide email, training series, or book club. This holiday season, we encouraged our Solvers to sign up for the DEI book club and give back in the process!
Education is the foundation of open, honest communication. Creating safe spaces means employees can share their personal experiences, listen, and empathize with each other.
DEI training is especially important in the hiring and promotion practices. Expanding the rubric for an ideal candidate, will help you recruit and retain diverse talent. This talent will help you better serve your diverse customer base and bring new, innovative ideas to the table.
Diversify the support you offer employees.
From telehealth to supplemental insurance and EAPs, there's a wide range of resources employers can provide outside of their traditional benefits. For many employees, these programs can be the extra support they need to face their unique life circumstances.
Many marginalized groups, including employees of color, may have backgrounds which complicate their mental health journey or financial stability. By expanding your offerings and finding effective communication tactics, HR can make a real impact in the health of their people.
Provide opportunities for volunteerism.
As a National Day of Service, this is an excellent opportunity to connect on a deeper level with employees, while promoting DEI. Giving back to their community, whether through volunteering or fundraising, gives people a sense of personal achievement, offers colleagues a chance to bond, and directly invests in the values of your organization.
The ROI on employee philanthropy speaks for itself as 77% of volunteers said it improved their mental health and wellbeing and 68% said it helped them feel less isolated. The recipients of your kind acts will truly be grateful, too!
During his Nobel Peace Prize acceptance speech, Dr. King said, "I have the audacity to believe that peoples everywhere can have three meals a day for their bodies, education and culture for their minds, and dignity, equality, and freedom for their spirits." It's worth noting that efforts to advance equality and diversity cannot only happen on specific days or special months. To foster true belonging and inclusivity at work, these initiatives must flow through every aspect of your organization.
DEI is number one. But what are the other four? Read our blog Top Five HR Priorities for 2023!