What's most different about the workplace in 2020?
A new year is always an opportunity to reflect, and with a new decade starting, this is the right time to evaluate how our world has changed and what that means for the decade to come.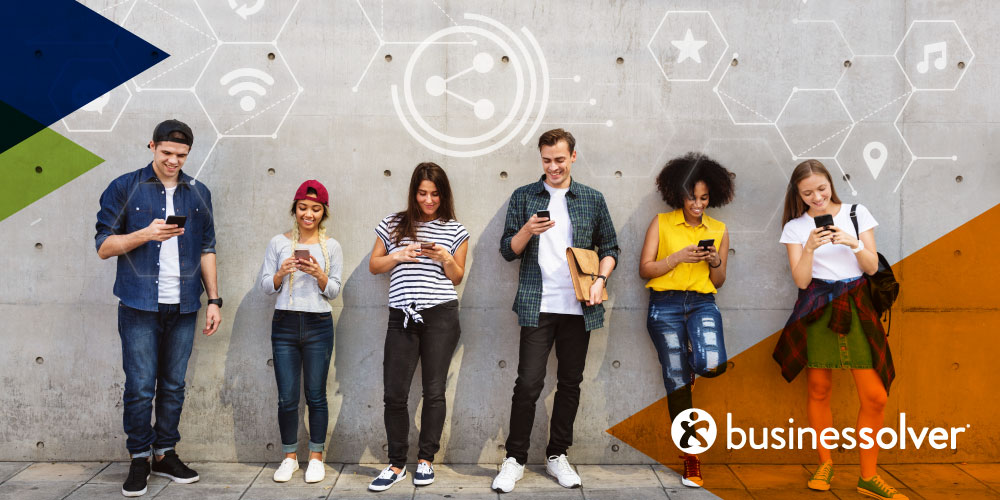 And it's not just the larger world around us, but also our daily working lives that are affected by new movements, trends and conditions. Of course, it's also easy to say that each decade brings important transformations, yet the 2010s truly saw seismic shifts in many aspects of the working world and, consequently, HR's role in the workplace.
So, what have we learned with the gift of hindsight over this past decade?
These six factors are significant and will continue to influence our workplaces for years to come:
Technological innovations

Technology is constantly growing by leaps and bounds, but the 2010s witnessed a particularly intense period of advancement. Neither smartphones nor social media were ubiquitous when the decade began, and now it's hard to imagine our world without them. And that includes our working lives—constant access to communications and mobile apps have revolutionized where and when we can work and collaborate. Beyond those now-common advances, technologies like artificial intelligence and machine learning are also changing our workplaces and are set to continue doing so into the next decade. For example, tools such as our AI-powered personal benefits assistant, Sofia, are changing HR functions and bringing benefits engagement to employees 24/7, in 20 different languages, and meeting employees' needs when and how they want.

Workplace diversity

The 2010s began in the shadow of the Great Recession, which led many older workers to delay retirement or return to work. At the same time, Millennials increased as a proportion of the workforce, with Gen Z joining them in greater numbers by the end of the decade. This means there are now four generations actively working, and a fifth engaged through pensions and benefits. For employers and HR professionals, reaching and engaging these different generations requires creativity, sensitivity to varied employee needs and expectations, and a rethinking of which benefits are valued by their employee population.


Empathy at work

Technological change and greater diversity are some of the factors that have fueled employees' needs for their employer to understand and experience their feelings—essentially, they're driving the rising importance of empathy in the workplace. From Satya Nadella sharing his thoughts on the subject, to our own annual study, we've seen empathy become table stakes for recruiting and retaining employees who expect their employer to understand their unique needs. As our State of Workplace Empathy Study enters its fifth year, we at Businessolver are attuned to the continued importance of this value of our workplaces.
Full labor market

The past decade has seen the US labor market go from a 10% unemployment rate at the eve of the 2010s, to just 5% in December 2019. As the labor force reached basically full capacity, workers have become increasingly mobile as they feel confident pursuing better compensation and fulfilling work. In fact, younger generations stay in one job an average of just 2.8 years. What this means for employers is that recruiting top talent is more challenging, and it's more important than ever to make your company stand out to current and potential employees. It also means HR must embrace offboarding and create brand ambassadors when employees leave, so that this trend can work for your company rather than against it.
Benefits for all

And how can employers show empathy with a diverse workforce that can change jobs quickly? The answer is benefits. We've seen employees come to expect benefits as diverse as they are—it's no longer enough to offer just health insurance and a 401(k). Student loan assistance, flexible schedules, and a plethora of wellness benefits are standard today to meet unique employee needs and improve their overall well-being, at and away from work.
The rise of the gig economy

Lastly, as employees look for greater flexibility and as technology makes work an on-demand activity, we've seen the gig economy become a feature of our working lives. Since Uber launched in 2009, it's become common for employees to take freelance or contract roles, and by the latter stages of the 2010s, more than a third of workers were part of the gig economy. With this trend set to continue, employers must explore strategies like portable benefits so they can augment their workforce with gig employees and take advantage of these employees' talents in the decade to come.
Interested in learning about a new benefit that could change the way employers offer healthcare? Check out our white paper below.