As HR teams navigate the evolving legislative landscape, close partnerships with compliance experts will help employers stay nimble and take care of their employees.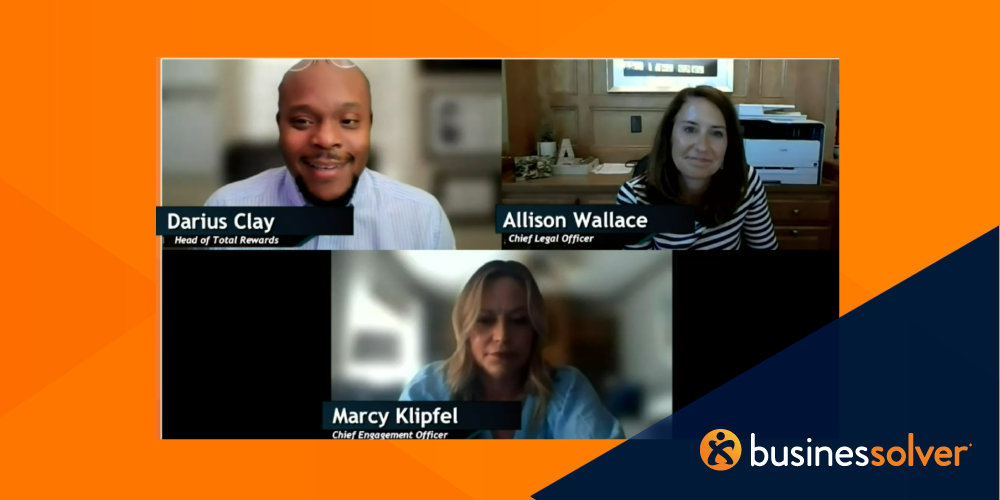 How can HR work with legal and compliance to drive a successful benefits experience?
Using foundational culture and principles as a guide, HR teams can develop strong partnerships with cross-functional experts, like legal and compliance, to create an impactful benefits strategy.
Working in lockstep with these partners is critical for HR and benefit professionals to build, deliver, and maintain a benefits plan that prioritizes:
Equitable benefits costs

HIPAA compliance

Employees' health and wellness needs at an individual level
Ultimately, HR's job at the end of the day, as Businessolver's Marcy Klipfel puts it, is to "love, care, and feed employees." That work requires a strong cultural strategy in play.
Compliance and culture complement each other in this work as they share a common goal: meet and sustain the needs of diverse populations.
How can HR strengthen their privacy policies and HIPAA compliance?
It's important that HR teams understand their whole benefits plan inside-and-out and make strategic decisions with their compliance partners about the information the company has access to and when to leverage third-party partners to help ensure anonymity.
Having the right security and privacy measures in place ensures organizations can maintain confidentiality across many scenarios, such as long-term leave and medical travel reimbursement.
Is it too late in the year for HR teams to make changes to their benefits plans?
Short answer: no.
Long answer: Benefits plans are constantly evolving due to the legislative landscape, employee feedback, health care costs, and more. As employers look for ways to keep their employees engaged with their benefits, taking a year-round approach to managing benefits plans will play a key role in helping organizations stay on top of engagement, compliance, and cost management.
Tune in to the Brews with Bruce season four kickoff episode below to hear Darius Clay, Head of Total Rewards, discuss how culture and compliance can work together to create a strong benefits strategy with Marcy Klipfel, Chief Engagement Officer, and Allison Wallace, Chief Legal Officer.