Despite promising to have a bill to repeal and replace the Affordable Care Act on President Trump's desk on inauguration day, it's now nine months into the new administration.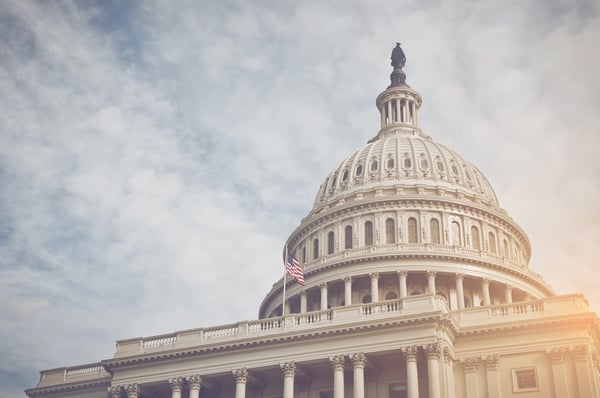 The closest a repeal and replace bill has gotten to the president's desk is the White House Rose Garden, where Trump and congressional leaders celebrated in May when the House passed its repeal bill.
After a third failed repeal and replace attempt from the Senate this week, ACA remains the law of the land. As ACA comes full circle, it's worth reflecting on five major milestones of this year's repeal and replace effort thus far:
1. March 2017 – The House introduces the American Healthcare Act (AHCA), which kept popular ACA provisions (including guaranteed issue and dependent coverage to age 26), but eliminated ACA's taxes, coverage mandates and penalties.
2. May 2017 – AHCA passes the House by one vote. A key aspect of the bill is that it would give states the option to return to a pre-ACA individual insurance approach of medical underwriting and high-risk pools.
3. July 2017 – AHCA moves to the Senate, where Republicans make additional revisions, calling that package of changes the Better Care Reconciliation Act (BCRA). The bill was pulled from a vote due to lack of support.
4. July 2017 – The Senate tries again, this time with the Obamacare Repeal Reconciliation Act. This initiative attempted to repeal ACA coverage provisions, but delay the repeal of those provisions until 2020 – giving Congress more time to come up with a replacement. This bill also failed, after three Republican senators voted no – infamously including John McCain, who returned to the Senate chamber shortly after a brain cancer diagnosis to cast his vote against the bill.
5. September 2017 – A budget resolution passed by the House in January gave the Senate until September 30 to pass an ACA repeal bill using "budget reconciliation," which would allow the bill to advance with only 51 votes. With the deadline fast-approaching this week, Republicans raced to deliver the votes via the Graham-Cassidy bill, which essentially would turn control of healthcare markets over to the states. Again, the bill failed after three Republican senators refused to support it – again including McCain.
So, now what? For employers: Nothing … and everything. There's nothing specific for employers to change or add to their compliance processes; however, all (yes, all) of the compliance responsibilities they had in January are still applicable today – including being ready to meet 1095 reporting requirements due early 2018.
Need compliance support? Solutions? Both? We're here to help.