What an amazing two days we had networking with our HR colleagues, hearing from experts in the field and getting inspired to OWN IT at our Vision 2021 virtual conference.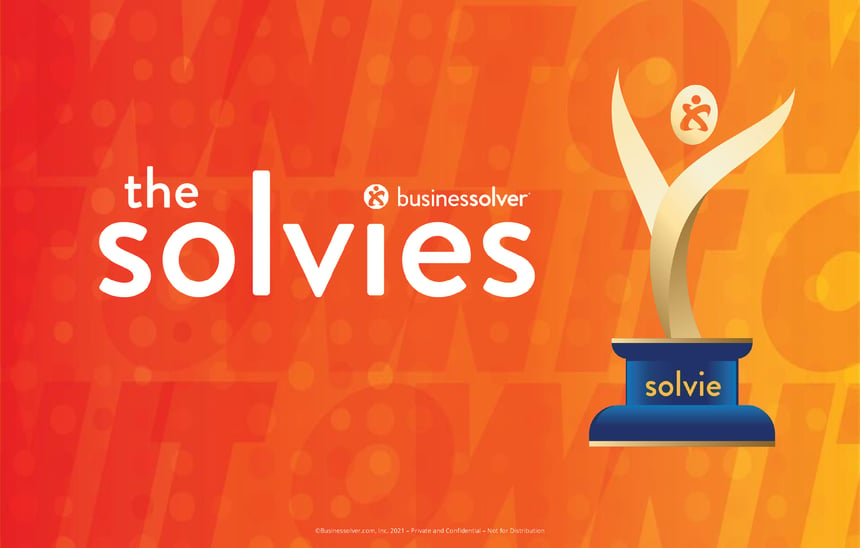 In our Own the Innovation: Benefits Get Personalized, our panel of Businessolver benefits innovation experts took a deeper dive into how we can continue connecting employees to the benefits they have and to create a year-round engagement with benefits beyond annual enrollment. Through several initiatives, including "mobile-first," Personalized Navigation, and continuing to evolve our AI capabilities, the panel discussed how to leverage the technology available to really take employee engagement to the next level.
In the same vein, our next session looked at some ways HR professionals might Own the Marketing: Boost the Benefits Signal. Heather Schwasinger of Harley-Davidson, Michael Chen of Post Holdings, and Scott DeGraw of Allstate Benefits joined Businessolver Studio B Director Madicyn Maines to flesh out how to pivot communications and get more reach with your messages. They discussed how to use metrics and data to drive how and where messages are best received by employees.
Nina McQueen, Vice President of Global Talent at LinkedIn joined us for a cutting-edge culture discussion, where she unpacked LiftUp!, a new initiative that LinkedIn has employed. This last year has put a strain on the way we all work and live. During this time LinkedIn continuously surveyed employees who expressed feelings of burnout, isolation and depression, struggles balancing work and family, and missing social interactions. In response, LinkedIn created LiftUp!, a series of initiatives designed to support employees and managers during this extended work from home period. Nina shared the objective, strategy and learnings of this innovative program.
In our final session before the ending keynote, we got an overview on the latest legislation that will impact benefits more than any other benefits changes since the ACA. Our Internal Counsel Allison Wallace and Compliance Leader Bruce Gillis were joined by Ben Conley of Seyfarth Shaw and David Vivero, CEO of Amino, to discuss what's coming down the pike and how employees can prepare for ensuring that members have access to service and provider cost information.
In our closing keynote, Carla Harris, Vice Chairman, Global Wealth Management, Managing Director & Senior Client Advisor at Morgan Stanley, brought everything home with her invigorating and inspirational talk about the proven strategies that have helped her succeed and OWN IT on Wall Street. Shining light on her self-described "pearls" of wisdom, she discussed how we can maximize success from where we currently find ourselves, as well as how to move up according to our individual aspirations. Carla covered the importance—and the power—of perceptions in the workplace, key relationships needed to ensure success, and the role authenticity plays in being a powerful leader. She reminded us that when we OWN IT, we make it easier for employees to do their jobs successfully and stay healthy and well.
Thank you to everyone who attended and engaged with us this year. We appreciate your partnership and support.
Check out the big winners for our first-ever Solvies Awards!
Attendees will have access to the attendee hub for 90 days as well as our "After-Party" site featuring session recordings, presentations, Businessolver content, and never-heard-before backstage greenroom Q&A with our speakers.