How can employers best track employee vaccination status?
As 2021 came to a close, many employers optimistically looked to the new year to finally reopen their offices.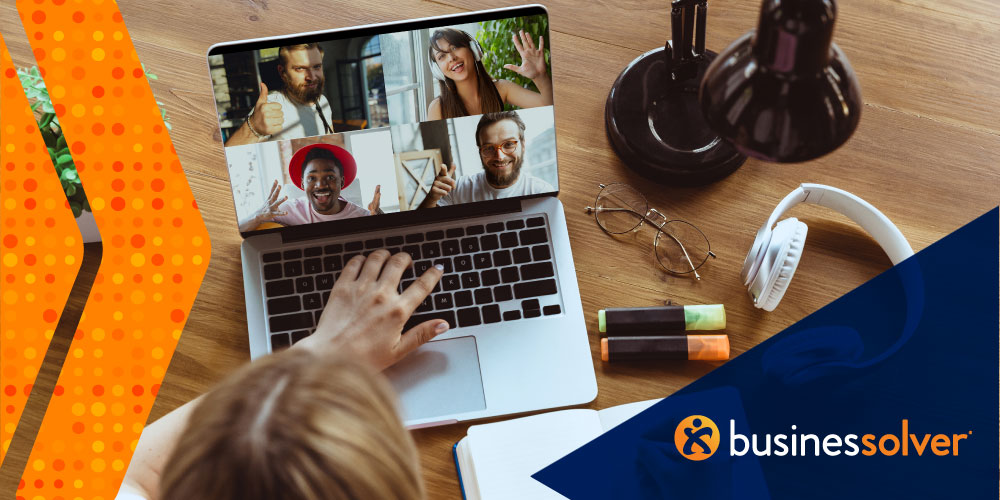 While the federal vaccine and testing mandate was in legal limbo for the better part of December, most organizations had already mapped out their vaccination, exemption, testing, and monitoring plans. And as we enter 2022, only 16% of companies have a fully remote workplace model, leaving most organizations of 100+ employees subject to the mandate.
However, late last year, a "variant of concern" made headlines , and again all bets were off. The constant pivots COVID-19 has required have been dizzying to many industries, with HR leaders feeling the brunt of the chaos. With the omicron variant blazing through the U.S. and case rates at all-time highs, it appears as if in-person water cooler banter has once again taken a temporary sideline in favor of teleconferencing in pajama pants.
Navigating federal vaccine guidelines
In mid-December 2021, the Sixth Circuit Court of Appeals reversed the stay on OSHA's guidance for employers regarding vaccinations and testing, meaning employers must gather and track proof of vaccination or testing by Feb. 9.
As of today, the Supreme Court is hearing arguments on the mandate, with 27 states lined up as opponents.
Although early signs indicate the mandate won't roll out as proposed , many employers have already made their plans to move forward.
In support, many vendors have stepped up to help employers track both vaccination status and testing, regardless of when and how the courts determine the federal path forward.
6 steps for tracking vaccines and testing in the workplace
Employers should consider six key elements in COVID-19 tracking:
Platform security

Because COVID-19 vaccination and testing status are both protected health information (PHI), you will want your vendor to adhere to the highest standards of privacy and security. Ideally, a HITRUST certification, SOC audits, business continuity plans, and even HIPAA training for employees. Vendors in this space should be equipped to protect your employees' information.

Access rules

Again, PHI means that minimum-necessary access should apply to the specific records for each employee, and by law, these records have to be kept separate from general personnel information. Be sure your vendor has the ability to provide (and limit) access as appropriate.

Reporting capability

Due to the fluid nature and the timeliness of the data required, administrators will need to be able to pull real-time reports with up-to-the-minute data. Be sure your vendor has on-demand reporting or build-a-report features, so employee statuses can be fully tracked and maintained.

Flexible roadmap/ongoing support

Any software that is supporting COVID-19 tracking needs to be as nimble as the virus itself. Between federal mandates, changing CDC guidelines, and the business need to redefine definitions and requirements, your vendor should be able to make updates and adjustments to accommodate compliance needs.

Easy, mobile access

COVID-19 employee tracking should be easy to access for all employees. Many employees use their mobile device and do not have access to a desktop or laptop on a regular basis. Tracking employees should provide a simple interface, easy uploads of vaccine cards or testing results, and be available in a secure mobile app as well as a desktop experience.

Benefits or communications tie-in capability

Some employers have made a provision to levy a surcharge for unvaccinated team members, much like a tobacco use surcharge. Employees will need to be aware of this, as well as receive periodic reminders about updating their status. Vendors with built-in communications capabilities can best support automatic reminders and other related information without the HR team having to do the lift of creating and sending multiple notices.
Supporting employees for return-to-work
For many employers, it is not feasible to support remote work. It's reported that up to 44% of companies do not have a remote work option. As all organizations continue to redefine safe work spaces and workplace safety protocols, HR needs to have the support and time they need to care for their teams.
At Businessolver, we're committed to innovating alongside our HR partners to meet their needs, sometimes meets their needs sometimes before they're aware of them. We created our COVID-19 Tracker in April of 2021 and have now completed three phases of updates. See what else has driven our product roadmap in 2021 and how we'll continue to invest in our clients and their employees.
Want more information on what's next, check out our full press release here.