At Businessolver, diversity is in our DNA.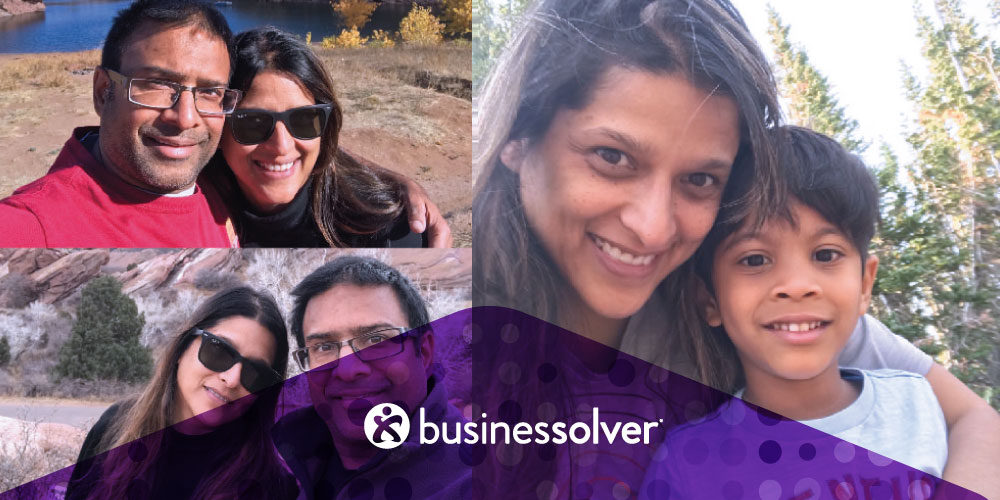 Organizations that focus on diversity and inclusion perform better. These organizations have more productive and engaged employees as well as lower turnover.
However, despite the benefits of building diversity into the fabric of technology companies, women still remain widely underrepresented. But the tide may be changing. Our Vice President, Kamala Harris broke the glass ceiling in the political arena, becoming the first Black and Asian American woman to ascend to the second highest position in the land.
So why in the technology sector, are women are still being left behind? The reasons are complex.
The good news, more women are completing higher levels of education with 72% of women being enrolled in college. Additionally, more STEM programs targeting women are cropping up all over the country, and specifically at technology companies looking to grow diversity at their organization by cultivating and encouraging young women to enter the tech space.
We have women in leadership positions across our organization including machine learning, corporate strategy and product development. In honor of Women's Month, we asked three of our leaders some questions to shed some light on how they got to where they are and how they think diversity in the workplace is evolving. First, in our three-part series is Rupa Chatterji.
Rupa talks her role, women in tech, and diversity in the workplace
Please give a little background on you and your role at Businessolver.
My role at Businessolver is super cool and interesting. My mom basically says in her beautiful lilting Indian accent "She does something with the computers…?"
I'm a user experience researcher. It's a newer field.
My education was a combination of computer science, human behavior/psychology, experimental design, and User Interface design. Ultimately, I love figuring out what people are thinking when they interact with a piece of technology, what motivates or frustrates people, and identifying patterns to help create the best user experience possible.
When I went to school for my degree in Human Computer Interaction there were just a handful of master's programs offering this degree. Since then, the field has just been growing so I've been super lucky to work at a few great Fortune 500 companies, own my own consultancy, and volunteer my time to non-profits that need some extra tech love! I've enjoyed my time at Businessolver because of its amazingly people centric culture.
What is one piece of advice you'd give to women who want to succeed in the technology sector?
That's a good one. I remember being dismissed by male counterparts early in my computer science days when the field was much more male dominated. Over the years, it has felt more diverse and inclusive for me. My advice is to maintain high standards for how people treat you and how you treat yourself. When difficulties arise, find people in your corner who give you honest feedback as well as cheer you on.
Why do you think it's important to think about diversity when designing technology and function?
It's important to think about diversity everywhere you go and in everything you do. Diversity in technology is naturally important since it's so pervasive in our society. One thing we can often do is practice inclusive design. If we don't take the time to listen and understand how different types of people use the technology that we are designing, it can result in products that cause unnecessary frustration and exclusion.
Do you think everything that has happened the last few years has truly made an impact on how people use technology?
Absolutely! The last few years have both divided and connected society. Technology has both saved us and made us feel less connected at times. I believe there must be a balance between our reliance on technology and good old IRL (in-real-life) interactions.
What advice would you give your younger self?
I've always wanted to do a lot of things that people thought I couldn't or shouldn't do. Every single time I believed in myself, planned, and worked hard for it, it all worked out. Sometimes even better than I could have imagined. I always believe in the power of a good solid plan backed by hard work and determination.
For more insights and interviews, be sure to subscribe to our blog. And for more information on how to support women in the office check out our white paper below.