Diversity is key to innovation.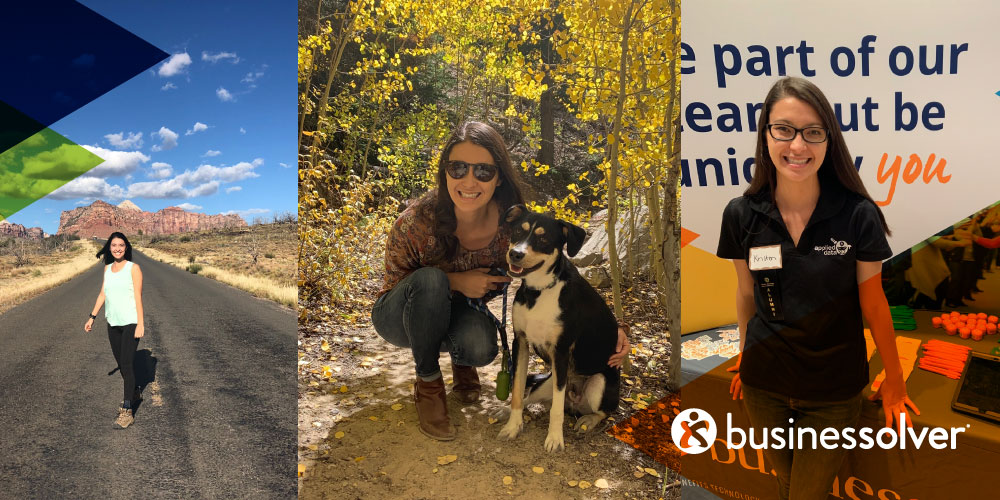 Organizations that focus on diversity and inclusion perform better. These organizations have more productive and engaged employees as well as lower turnover.
However, despite the benefits of building diversity into the fabric of technology companies, women still remain widely underrepresented. But the tide may be changing. In the case of politics, a record number of women ran for office in 2018 and in the 2020 presidential election, six different women ran campaigns for the highest office in the land.
So why in the technology sector, are women are still being left behind? The reasons are complex.
The good news, more women are completing higher levels of education with 72% of women being enrolled in college. Additionally, more STEM programs targeting women are cropping up all over the country, and specifically at technology companies looking to grow diversity at their organization by cultivating and encouraging young women to enter the tech space.
At Businessolver, diversity is in our DNA. We have women in leadership positions across our organization including machine learning, corporate strategy and product development. In honor of Women's Month, we asked three of our leaders some questions to shed some light on how they got to where they are and how they think diversity in the workplace is evolving. First, in our three-part series is Kristen Gillet.
Kristen Gillett – Machine Learning Product Analyst
What led you to pursue your career in the technology and SaaS industry?
I've always been interested in using the power of data and analytics to build exciting products for consumers. I remember when Disney first came out with their MagicBands in 2013 – they were worn by guests and each device had data on their preferences and vacation options. I thought to myself that having them scan their bands at theme parks and resorts was an innovative way of using data to maximize the experience of Disney visitors.
More recently, I decided to cultivate my interest in building Machine Learning (ML) applications. I'm fascinated by the many fields and industries where ML can be used. It's amazing to think that the same Deep Learning techniques we use to train Sofia's NLU to answer benefits questions are also used in marine biology to study whale communications by classifying their bioacoustics.
I've never been good at sitting still and I love how technology is always evolving. I wanted a career that would keep me on my toes and continuously challenge me.
What is one piece of advice you'd give to women who want to succeed in the technology sector?
I'd say know who you want to be and seek out opportunities to get there. If the opportunities don't exist, create them. If they are too narrow, make them wider. Don't be afraid to tackle big problems. Have a roadmap for your own growth and find a tribe that will help you get there. Be passionate about your craft – have your "job" be your legacy. Finally, work very hard – learn to love the grind. Outworking everyone, including more talented people is the key to success in any industry.
In the era of #MeToo do you think the shift in workplace culture has removed barriers in order for women to succeed? Which barriers and why?
Originally, the #MeToo movement was centered around combating sexual harassment and misconduct in the workplace. It has since encouraged conversation around overall societal inequalities, not just for women, but for everyone regardless of gender, ethnicity, social status, sexuality, or disability.
Barriers such as unequal pay are more tangible with a definite impact on the success of an individual in the workplace. Other barriers are less tangible but arguably of equal importance – such as encouraging people to think about how power is wielded by individuals. As a society, we now ask ourselves who has this power and who doesn't? And, is it used to suppress others?
By advancing the conversation, we are hopefully evolving workplace cultures to be more equalized, so that the career progression of an individual can be based on meritocracy rather than social bias.
Where would we find you on a Saturday morning?
I love spending time in the outdoors. One of my favorite hikes is through the Flatirons in Boulder, CO. The meadows and mountain views are breathtaking, and I'm enamored with sharing the experience with my dog Ollie and my fiancé Jim.
Who inspires you?
My Aunt Rosemary has been one of the biggest inspirations in my life. Her career started in a local IRS field office auditing small businesses. Her success and initiative earned her an executive level position where she managed some of the largest and most complex corporate casinos in the country. She has been by my side throughout my personal and professional journey and has taught me to always challenge myself and do everything with a positive attitude and whenever possible, find humor for myself and others in my day to day.
Learn more about Sofia, Businessolver's personal benefits assistant below.