This morning's general session at the 19th HR Technology Conference & Expo focused on engaging and retaining employees.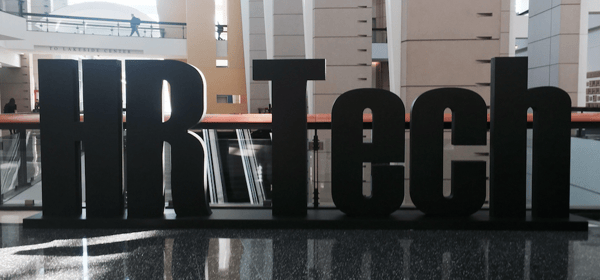 Moderated by CEO of Starfish Media Group and former CNN anchor Soledad O'Brien, a panel featuring leading C-level HR pros had an insightful and candid discussion about how to find and keep talented and engaged workers.
When it comes to finding the right people and creating plans and programs to keep them, the panel noted that technology is also helping to shape the benefits companies offer to create a meaningful employee experience. "We're seeing a big shift from 'one size fits all' to 'one size fits one,'" said Francine Katsoudas, Chief People Officer at Cisco. "We're working hard to create more choice," and technology is a way to speed and streamline that work.
Technology also is arming professionals with more data to inform benefits design decisions that can appeal to a more diverse workforce, said Scott Pitasky, EVP and Chief Partner Resources Officer at Starbucks. "We're starting with what's the data? What is it telling us about what's relevant to [employees]? When you inject technology, you inject choice."
The discussion struck a strong chord with me, because it felt like the main undercurrent of the panelists' comments was empathy – hearing and understanding people so you can put yourself in their shoes – our driving theme at HR Tech this week. When people approach our booth asking why a benefits administration company is talking about empathy at work, I lean on the words of our own Rae Shanahan: "It's easy to present someone with the lowest-cost plan; it's more difficult, but ultimately more valuable, to give someone personalized information about what plan might be right for them, based on their needs and habits. That's the difference that empathy can make."
Listening to today's panel reaffirmed for me – and I hope for the audience as well – what a differentiator empathy can be in our work, even as we increasingly leverage technology to find and keep talent.
"We're all trying to find the needle in the haystack," Pitasky said. "Technology is showing us there are a lot of haystacks out there."
Absolutely. And empathy is showing us how to hold onto the needle.