Unexpected health care costs are a top-of-mind concern across all generations from Millennials, to Gen X, to Boomers.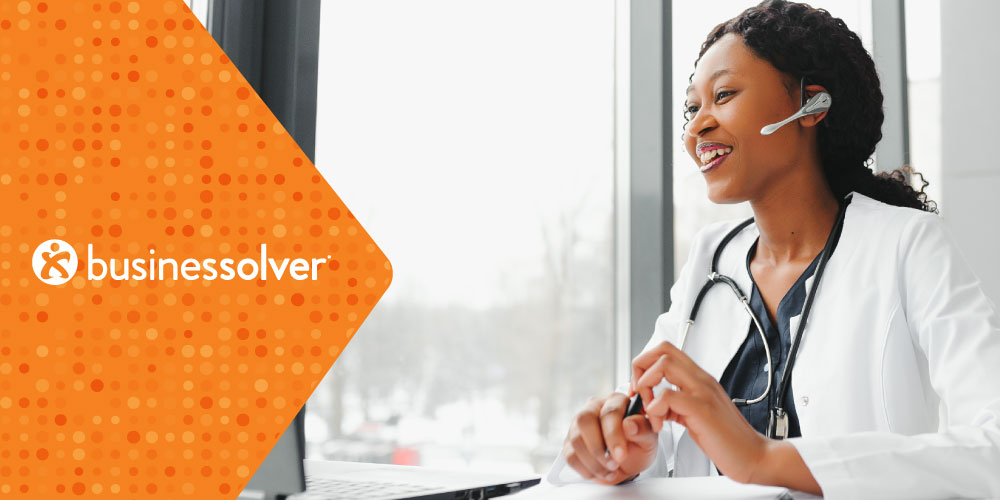 In order to fill the gaps in health care coverage, many employees are turning to voluntary benefits. In our recent webinar, we asked our audience which voluntary benefits they would consider offering to their employees in 2022.
Here are the results: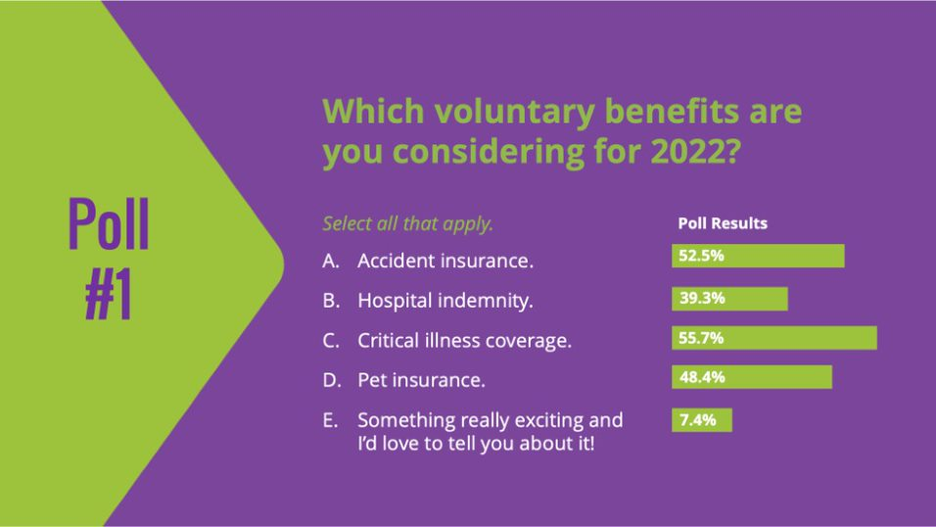 It might be no surprise to see critical illness coverage topping the list after the pandemic, but not far behind is accident insurance and pet insurance.
The importance of voluntary benefits
In our webinar, Robin Rogers, Director of Benefits Administration and Vendor Strategy and Relationship at Cigna, discussed how supplemental health products have evolved to meet employees specific needs.
"Medical plans themselves have large financial gaps, and as more and more companies move to high- deductible health plans with ever-growing deductibles or out-of-pocket maximums, health savings accounts are a great option. But they aren't applicable to a majority of the population. Today, two-thirds of Americans are living paycheck to paycheck. And that paycheck can range from $500 or $5,000. So the majority of the country is currently using insurance instead of savings, and all other employee benefits like dental, vision, disability, life insurance, are all designed for non-medical related financial protection.
However, supplemental health products are the only products that are designed to fill gaps in medical, and they continue to evolve. They're becoming more buyable, and they're becoming more usable. Examples of that are eliminating preexisting condition clauses, and offering guaranteed issue every year. This allows coverage for more conditions and more claims.
In addition, carriers are using medical data. We're using that data and advanced analytics to design and offer a suite of critical illness insurance plans that are more completely able to relate to the concerns and needs of employees across all generations and stages of life. Great example of that through analysis is Cigna's critical illness products. They have been redesigned to add several working-age conditions like neonatal intensive care units or NICU benefits, Crohn's disease, the advanced stages of obesity, and advanced stages of sepsis.
In addition to critical illness, we've also made changes to our hospital care plans, and we've added new newborn benefits that provide greater coverage for the most common claim, which is maternity care. All these products help bridge the chasm of the deductible in ways that Americans couldn't honestly do otherwise."
For more discussion on this, please check out the full webinar below.