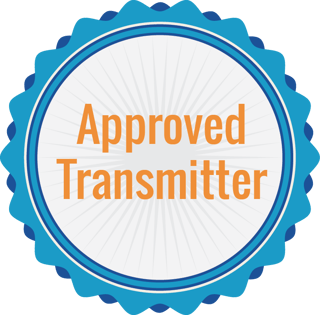 It's been an exciting week here at Businessolver! Earlier we announced that we have officially received notification from the IRS that we are now an "Approved Transmitter," allowing the electronic filing of compliance documents to the Affordable Care Act Information Returns (AIR) program on behalf of our clients. This means we have been moved to Production Status for IRS transmittal of ACA data for 2014.
So, why is this such a big deal?
As stated by the IRS, ACA information returns are subject to Regulation 301.6011-2, which requires filers of 250 or more of any one type of information return to file electronically (IRS). In order to file electronically, transmitters must go through a series of steps to become an official transmitter through the IRS AIR system. What may seem like an easy certification at first glance becomes a more impressive feat once you trace the journey it took to get to production status.
THE JOURNEY TO APPROVED STATUS
It involved applying to "e-services" to then apply for a Transmitter Control Code (TCC); applying for and receiving a Transmitter Control Code (TCC); applying for and receiving a security certificate from one of the IRS approved vendors; and ultimately applying through the Information Submission Service (ISS) to access the Automated Enrollment Application to enroll your application system.
But the fun didn't stop there! Once all of the security steps were completed, we were actually able to test with the 2014 test scenario data. This process included sending the appropriate transmittals, receiving acceptance for each scenario, and having a line by line analyst review. The IRS had bumps along the way in their process and system functionality so this took many attempts which included bug fixes on their end including a bug with scenario 2.2.
We're happy that our hard work and determination in working with the IRS has paid off and we look forward to helping our clients navigate the legislative complexities of ACA compliance.
If you're still looking for compliance help, check out our ACA Compliance SuiteSM. It's flexible ACA compliance software that lets you choose the pieces you need to help you maintain compliance now and into the future.
Bring it on, ACA! We're ready for you.