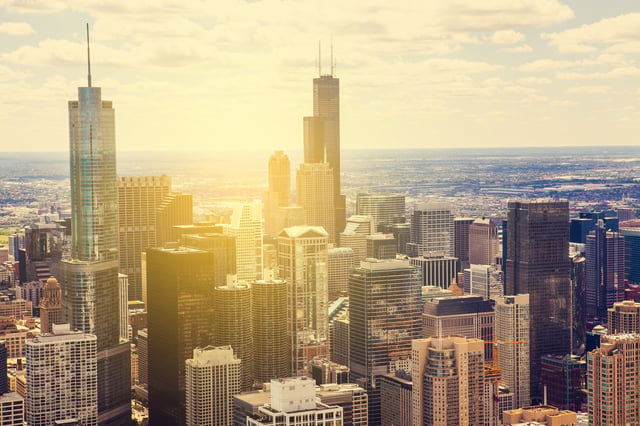 We saved the biggest and best for last – our final stop on the Vision 20/17 Tour this week in Chicago was our highest attended event and featured our most exciting product launch so far this year. We covered important topics from empathy to engagement, new products to new national healthcare legislation, insightful keynotes to successful case studies – all in just two days!
Once again, we took a deep dive into data from our 2017 Workplace Empathy Monitor. Northwestern University professor Adam Waytz and Edelman EVP Tamara Snyder then made meaningful connections on how workplace empathy relates to employees' trust in their organizations. Another panel featured benefits bigshots Susan Lowe from Sephora and Allison Ware from Ardent Health Services, who shared unique approaches to employee engagement and communication. And our final panel of the event offered new guidance for employers on how to prepare for possible new changes in healthcare law, following the release of the Better Care Reconciliation Act, the Senate companion to the American Health Care Act, which was approved by the House in May.
After a case study presentation from Kelley Korte offered a look into the holistic benefits strategy employed by American Greetings, we closed the event on a groundbreaking note: attendees a sneak peek at MyChoice™ Market, the newest addition to the Benefitsolver platform. MyChoice™ Market, officially launching July 12, is an industry-first solution to help employers build engaging offboarding programs that make leaving an organization as seamless and positive for employees as joining one.