Right now, you may be deep in the weeds of annual enrollment. But pretty soon, the enrollment window will close, the dust will settle, and you'll sit down to review this year's experience and decide what changes you want to make for 2016.
Maybe you'll decide just a few wrinkles need to be ironed out. Or maybe you'll decide it's time to throw in the towel and bring in a new partner for your benefits administration and technology. Either way, it's a good idea to at least see what's out there that might make annual enrollment and ongoing benefits administration more efficient, more cost-effective, and more valuable to your employees and to the company as a whole.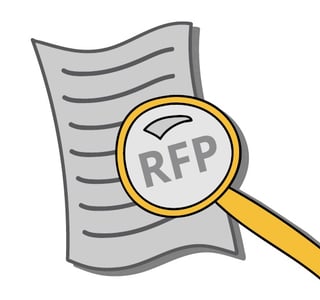 If you start now, you can take it easy and take your time. You don't need to rush into the time-intensive process of issuing and evaluating responses to an RFP (request for proposal). In fact, the first step may well be to issue an RFI (request for information) rather than a full RFP.
We agree with the folks at RFP365, developers of a dynamic software application for completing RFPs, that RFPs are perfect when you're ready to buy (when you know the exact criteria that you're looking for in a product or service). But if you're not sure of what you need and are "just looking," an RFI is probably a better first step. And note that that advice is coming from a company whose product is for completing RFPs.
When you do get around to issuing an RFP, keep three thoughts first and foremost in your mind:
You want meaningful information to help you responsibly evaluate vendors.
Vendors want to showcase their strengths.
You both want to learn whether you're a good fit for each other.
Unfortunately, many of the most common questions in the RFPs in our industry suffer from being:
Too vague
Impossible to answer honestly
A waste of valuable time for the organization issuing the RFP and the vendor that's responding
We invite you to download our SlideShare, "The Top 7 Ill-advised RFP Questions" for an engaging look at the most common RFP questions used to evaluate benefits technology and services vendors — and suggestions for asking better questions to get better information.