Let's face it, not everyone uses, or depends on technology the same way.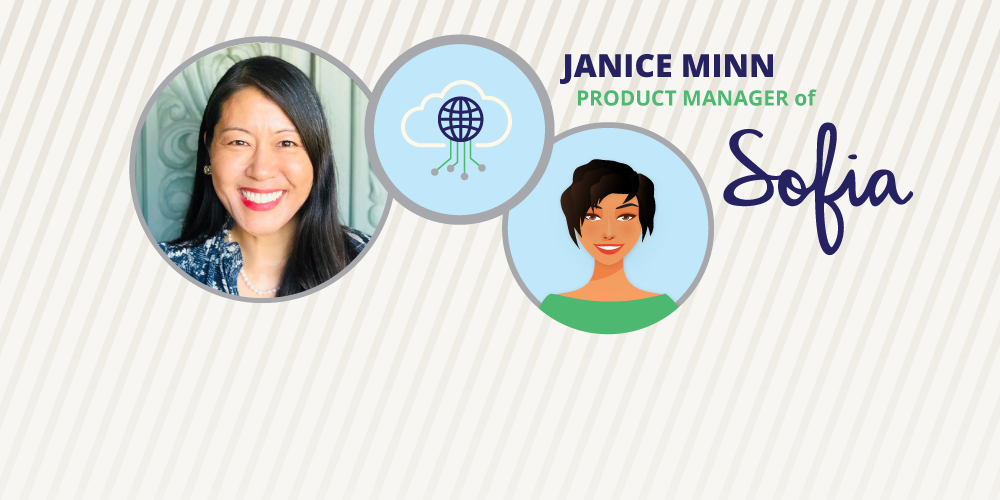 For example, some are more comfortable asking Siri for directions than a stranger at a gas station. Others, feel comfortable using smart phones to order groceries, while others prefer to use their phones only for video chats and texting. But there's one fact that stands out, we use technology throughout our lives, A LOT.
When it comes to benefits engagement, we want Sofia to be able to handle it all and give our clients and their employees a true omni-channel experience, that frankly, many expect. I sat down with our Sofia Product Manager, Janice to talk more about this process. **This interview has been edited for clarity and length.
Tell me a little bit more about your background?
Sure, I'm mainly focused on the end-to-end Sofia experience which includes phone calls, chats and the overall omni-channel approach. Overall as a product manager, I am the voice of our clients and their employees when it comes to how Sofia performs, to ensure we are helping people find the right information at the right time.
I didn't take the traditional product management path. I'm a benefits veteran with 20 years of experience. I started as a call center representative, moved into quality assurance analyst and then benefits and HR consulting.
With your combination of backgrounds, what made you move into product management?
While I was working on the client side at REI, which is a very employee-centric company with a large part-time workforce, it was extremely important for us to be able to help employees find the information they needed. No matter if they were covered or not on our benefits. One of my main goals and objectives while I was there was to figure out how we help employees leverage technology to get the information they need, when they need it. Technology is so important in this process so that managers and HR professionals can have time to achieve goals and manage the workforce as a whole.
To create a more interactive experience, I spent a lot of time creating tools and spreadsheets and working with third party vendors to deliver that objective. And, I was getting frustrated. In the market, there weren't that many solutions to help make these complex things like benefits and health care easy to use and easy to understand.
That experience showed me that I wanted to go back into the technology space and influence the market to help develop a tool that could help end users.
Tell us about a day in the life of product manager.
It's kind of all over the place! That's probably a common response from our team because we are so agile. A lot of it is looking at the data and looking at what our clients need and are asking for. Plus, making sure we are leveraging the vast amounts of talent on our team to produce the best results.
I also help with answering the question: where and how do we want Sofia to take members to help them? How we do take her process to the next level? We want to help members not only understand their benefits but also how to use them in the best way in real life. How do we help them get the right care when they need it? This is what the team is focusing on right now.
In all the areas and avenues you work in, what's your favorite?
Honestly, one of my favorite parts is working with such a talented team. Lexi, Yanan, Dylan, and Alex. We've all really strived hard and worked hard to bring Sofia into more real-time, real-life recommendations. That's where we are headed. More personalization, more targeted communication with members. It's so important with AI and machine learning to provide personalized recommendations. Help can be just noise if it's not personalized.
For example, with consumer accounts, Sofia is able to provide secure information about statements and balances, etc. from member data. And, she just got a huge facelift. Now we can help feed more personalized information based on member data like age. For example, if you just turned 50, Sofia can remind you to schedule a colonoscopy.
In this latest move, we really want to keep building Sofia to provide more and more personalized information so we can help members become pro-active about their health care and benefits.
What do you like to do outside of work?
I have three kids and live in Phoenix so we love going on outdoor adventures, especially during this time of year! We also love long road trips and hiking. I read a ton of books too.
Learn more about Sofia and check out the infographic below.