If I had to guess, I'd bet half of you are reading this blog from some type of mobile or tablet device.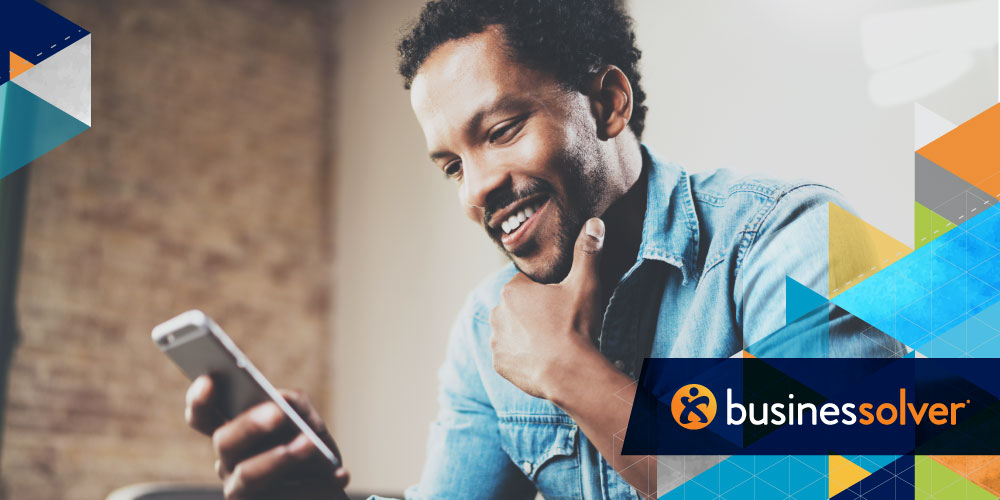 It's a pretty safe assumption given, on average, we look at our phone 80 times a day!
(If you're thinking about putting the phone down, we support you. But, consider finishing this blog first.)
There's a reason we look at our phones so much. The digital revolution has made managing our lives on the go easier than ever. You can do just about everything you need from your phone including filing your taxes, shopping for groceries, and even enrolling in your benefits.
As HR professionals, it's important that we meet employees where they want to be met. And while many of us still spend our days in front of a computer, our phones are becoming critical to how we manage our personal and professional lives.
According to Pew Research, 95 percent of Americans own a mobile phone and 77 percent own a smartphone (up from 35 percent in 2011). And it's not just Millennials — 67 percent of Baby Boomers rely on a smartphone, and that number continues to rapidly rise.
With the increase in smartphones, it only makes sense that we see an increase in how we access our information. In the last three years, email opens from mobile devices have grown by 180 percent! What does this tell you? We need to ensure that our employees have access to all of their important sites and information from their mobile device because they are often not even using a computer.
In fact, 28 percent of 18 to 29 year-olds do not even have internet service at home, relying solely on their cellular service.
All of this is to say, it's time to make sure you have a proper mobile strategy for your Annual Enrollment, knowing that a good portion of your workforce prefer to enroll in their benefits through their phone. As proof, during last fall's Annual Enrollment, the mobile enrollments in Benefitsolver® increased by 58 percent.
For the best possible experience, providing a mobile app that houses your employees' benefits information and provides them with the opportunity to easily enroll in or change their benefits is paramount. After all, convenience is the reason the digital revolution occurred in the first place.
As part of your strategy, you need to ensure the communications surrounding Annual Enrollment are mobile-friendly. Here are three easy tips to keep in mind.
Go for short and sweet. Keep emails concise to ensure that they're easy to read from a smartphone or tablet.
Consider mobile reminders. Send text message reminders so your employees can click directly on a link to begin the election process.
Remember less is more. Ensure your mobile benefits site provides just the information needed but does not overwhelm the user with too much content on a small screen.
Here at Businessolver®, we offer the MyChoice℠ Mobile App. With the MyChoice Mobile App, Benefitsolver users can easily access their current and future benefits elections, review the details for their plans, store important ID cards and prescription information, review documents, get help with questions or even access our personal benefits assistant, Sofia℠!
With preparations for Annual Enrollment happening now, start thinking about your mobile strategy and how you can set your employees up for success.
Interested in learning more about the MyChoice Mobile App or our mobile communications?