We all know that supporting employee financial well-being is the right thing to do.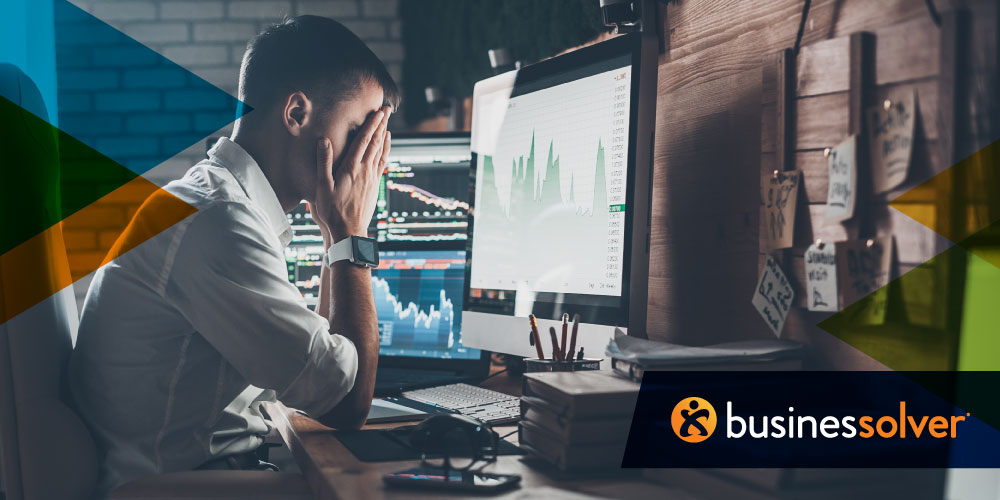 But when it comes to making the case for investing in benefits and programs that can help, it's important to understand the true impact on your bottom line.
As a strategic partner in delivering the desired business outcomes for your organization, you've got a lot to think about — hiring talent within budget, retaining employees who add value, increasing engagement, and more.
But when's the last time you thought about your role in addressing employee financial well-being to improve your organization's profitability? If this is not on your radar, it should be.
Financially fragile employees hurt your business
Consider these statistics from PwC's Special Report: Financial stress and the bottom line. Financially stressed employees hurt your business on several fronts:
Productivity: 44% of these employees deal with money problems 3+ hours each week while on the clock.
Absenteeism: Financially stressed employees are 2X more likely to miss work due to personal financial issues.
Health care costs: Employees hurting financially are more inclined to cite health issues caused by financial stress.
That's certainly bad news for any business. And, HR wants to help. But how do you know how big the problem is in your organization? Unless you've surveyed your employees, you may not know just how many of them are suffering from things like lack of savings, poor financial literacy, crushing student loans, or revolving credit card debt.
Does this apply to my organization?
Across the board, the data would suggest that your employee population is experiencing some sort of financial fragility. According to the Federal Reserve, 4 in 10 adults say they would not have the money to cover an unexpected $400 expense.
And data from approximately 500,000 users of Businessolver's MyChoiceSM Recommendation Engine backs up this statistic. During the 2019 annual enrollment season, employees were asked how they would handle a large unexpected expense; 42% said they would go into debt, dip into their retirement savings, or simply not know what to do. Even among employees earning $100k or more per year, 20% said they would go into debt.
The direct impact to HR
Just as employee populations differ broadly, so do HR teams. Say your HR team is not as accountable for productivity or absenteeism as the front-line managers are. Or, what if you have a relatively minor role in managing health care costs compared to your CFO? That's unfortunate and it may make you feel somewhat helpless.
HR wants to support financial well-being; it's the right thing to do. But variables like these make it more difficult to justify investing in new or different financial well-being initiatives.
But there's also data to suggest that poor employee financial well-being as a direct impact on the competitiveness of your organization to attract and retain top talent. The PwC study referenced above found the following:
Retention: 76% of financially stressed employees would be attracted to an employer who cares more about their financial well-being
Compensation: 58% feel their pay isn't keeping up with the rising cost of living
Competitiveness: 40% of financially stressed employees believe their employer's benefits offerings are not competitive
It's clear: when your employees are hurting financially, your entire organization suffers—from productivity to health care costs to hiring and retention.
Rise to the challenge and make your case
If you didn't fully understand the high cost of poor employee financial well-being prior to reading this blog, you're not alone. Your leaders may not appreciate the gravity of the situation either. Also, each organization is unique. Your employees may or may not be as financially stressed as those in other organizations.
To learn how to rise to the challenge and make your case to the C-suite for benefits and programs that support employee financial well-being, join our webinar on May 16. A panel of experts will be on-hand to answer your questions about:
The risk you take by not addressing employee financial well-being
Why your multi-generational workforce requires varied approaches
How a deeper understanding of employee needs can lead to more effective programs