How do employees feel about returning to the workplace in 2022?
While the transition to working remotely was stressful for many employees in early 2020, the return to the workplace could be smoother.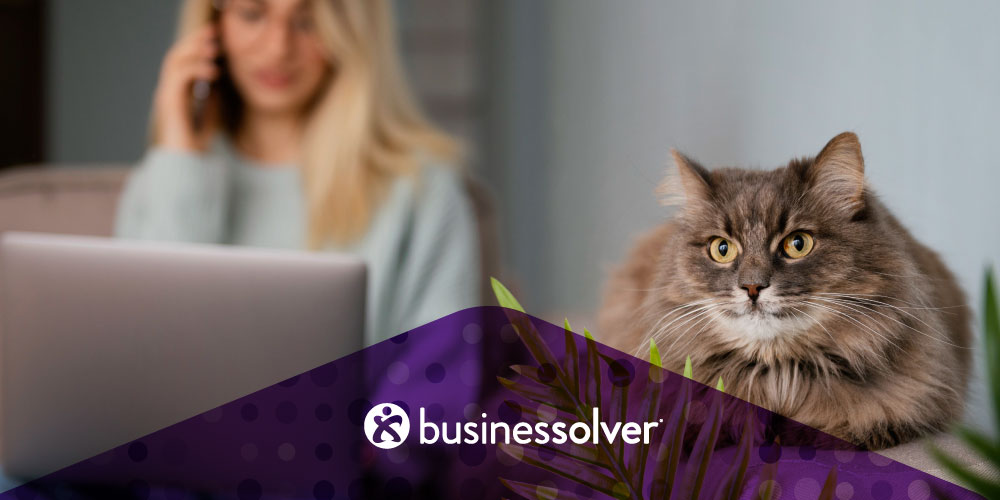 Businesses and employees have adapted, evolved, and even embraced working from home; however, "Zoom fatigue" is real and can cause exhaustion, anxiety, depression and lower productivity. Interestingly, according to a recent national poll conducted for The New York Times, 31% of workers would prefer to work from home full-time, but 45% indicated they were eager to return to the workplace full-time. The remaining 24% prefer a hybrid schedule. To ensure a safe and happy return to the workplace, employers must not only address employee concerns, but do so in a meaningful way to help reduce or eliminate concerns.
How to handle the most common concerns of returning to work
As employees are given the option to return to the office, the most common concerns include health and safety, anxiety and mental health, and lack of proper care for their dependents; including their pets. Not surprisingly, contracting COVID-19, particularly as the virus continues to evolve with new variants, remains a common fear. Those employees who are primary care givers for children or elderly family members, or at higher risk themselves due to co-morbidities, compromised immune systems, or who work in a higher risk occupation may be particularly worried. As a result, employees are afraid of being a "carrier" and passing the virus to vulnerable members of the household.
Other concerns include, possible anxiety and mental stress due to a shift back to a community workplace after over a year of working remotely. Many parents are worried about securing safe and consistent child-care for their children. For example, in Southern California alone, there are an estimated 2,500 less licensed daycare centers than before the pandemic. The challenge of securing quality and affordable childcare can add even more stress to any anxiety about returning to the office.
Pet care has also been disrupted due to the pandemic. Many pet day care centers, in-home care services, dog-walkers, and boarding facilities stopped operating when the need for pet care plummeted.[5] Finding a pet care replacement can be challenging due to fewer options and less availability. Pets have also become more accustomed to their owners' constant companionship due to working remotely, and may be more prone to separation anxiety .
Ensuring a smooth transition back to the office
There are steps that can be taken to help navigate the return to the office.
Communication with employees to identify concerns is crucial in creating and implementing policies to address health and safety.

Maintaining an open dialog will help create an environment where employees can safely address their concerns. Ensuring workplace benefits are available to address physical and financial wellness can also provide peace of mind.

Encouraging employees to express concerns will also help reduce anxiety and stress.

Providing different communication options including anonymous surveys, suggestion boxes or small group sessions where concerns can be voiced openly, honestly, and without judgment can be effective. These opportunities to express oneself will also help foster community and a sense of collective healing from the changes due to the pandemic.

Creating and implementing a COVID protection plan that is responsive to employee concerns including updated health and safety procedures to comply with federal, state, and local laws is vital.

Internal policies including training and clear protocols that emphasize the need for employees to be compliant and prepared is necessary. Providing employees with required personal protective equipment (PPE), and following recommendations such as social distancing, wearing masks, and frequent cleaning of high-traffic common areas will help promote safety.
Other new policies that may be necessary include limiting or restricting work-related travel, and clearly communicating what businesses are requiring of employees in regards to mandatory vaccinations, testing, and screening for COVID and what steps will be taken when there is a disagreement over any requirement or breach of protocol.
Finally, communicating the benefits of returning to the workplace such as improving productivity, increased collaboration, and recreating a sense of workplace culture is also helpful.
Businesses that allow a healthy work/life balance through creative and flexible solutions can ease employee anxiety about leaving their home office and return to their place of business. The pandemic has required us to adapt, change and embrace uncertainty. Similarly, returning to the office safely and successfully will require the same.
How employee benefits can reduce concerns of returning to the office
As the country strives to return to "normal," it is important to remember that we are still in the midst of a global pandemic. Certainly, the risks vary from community to community, and workplace to workplace, but there is a sense that we will continue to have challenges at least in the short term. Returning to the office will be seen by many as a step towards normalcy, even if the workplace will most certainly be different. Employees with healthcare benefits should be reminded that group healthcare benefits typically provide better, less costly and more comprehensive coverage. Additionally, Flexible Spending Accounts (FSA) and other benefits such as paid leave are additional protection for employees and should reduce some concerns.
Now, more than ever, workplace benefits are important for businesses to attract and retain employees. The pandemic has highlighted the need for employees to seek a better work-life balance, and for many, that includes the financial security and peace of mind pet insurance can provide. Currently, only an estimated 15% of businesses offer pet insurance to employees, but the impact of COVID has fueled demand for pet insurance. Employee priorities have shifted, and they are recognizing workplace benefits should also include protection for beloved pets, who are often considered part of the family.
If your employees or clients are interested in offering pet insurance as a voluntary benefit, Pets Best can help. Pets Best has extensive experience in delivering customizable solutions to brokers and employer groups of all sizes and industries. Pets Best provides a lifetime of care for your four-legged family member. Reach out and get started today.
Check out our recent Peak at Pinnacles interview series.
Pet Insurance coverage offered and administered by Pets Best Insurance Services, LLC and underwritten by American Pet Insurance Company, a New York insurance company headquartered at 6100 4th Ave. S. Suite 200 Seattle, WA 98108. Please visit www.americanpetinsurance.com to review all available pet health insurance products. ​
This content is subject to change without notice and offered for informational use only. You are urged to consult with your individual medical providers with respect to any information presented. Pets Best and any of its affiliates, including CareCredit, (collectively, "Synchrony") makes no representations or warranties regarding this content and accept no liability for any loss or harm arising from the use of the information provided. Your receipt of this material constitutes your acceptance of these terms and conditions.