About two years ago, we embarked on a journey to redesign the enrollment flow in Benefitsolver™ to improve the user experience.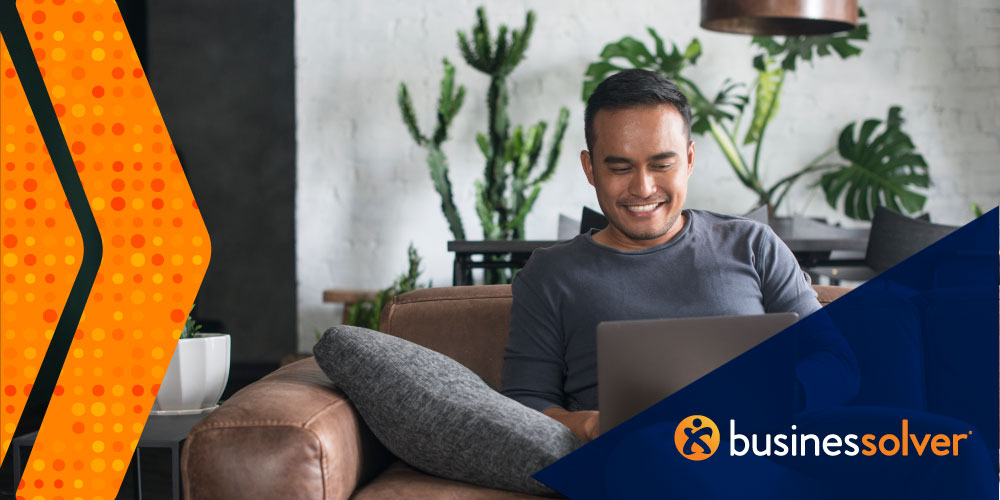 After going through all of our dashboards and debriefs, we can see that this past annual enrollment (AE) was a successful one. However, what's harder to see is the behind-the-scenes design thinking and research that helped create our new enrollment experience and lead to that AE success.
I'm pretty sure we've all wondered how our favorite website or app redesign was developed. How did the designers know what features to tweak, trash or keep? Do all the colors and design aesthetics we see come from the mind of some designer in cool high tops and skinny jeans?
Well, I'm sure for some companies that is how it happens. But the Businessolver UX (user experience) team followed a rigorous user-centered design approach—and we aren't exactly known for our skinny jeans and high tops.
Our approach
Following a user-centered design approach means creating, defining, measuring, and benchmarking a set of UX metrics to help us understand the user experience in its current state. Using these learnings, we worked to redesign and iterate until our new experience demonstrated significant improvement across our key usability metrics:
Understanding—How well users understand the information presented within the enrollment experience.
Confidence—How confident users are about the benefits decisions they made during enrollment.
Overall usability

—How effectively, efficiently and satisfactorily users were able to achieve the defined goal.
What we did
The team used measurement and benchmarking to remove our opinions from design decisions so we could instead support our decisions with data.
We observed users interacting with the product and measured their experience through surveys, interviews and usability testing. Furthermore, we established benchmarks tracking standard metrics, which, along with our Standard Usability Survey (SUS), will allow us to track our progress year to year.
We also used several robust research methods to gain critical feedback without letting our own biases creep into the design process:
A/B testing legacy enrollment versus NextGen enrollment allowed us to compare the two experiences across neutral populations.
New-hire surveys to get first-hand feedback from new Businessolver employees as they used Benefitsolver to enroll in their benefits for the first time.
Usability testing helped us iterate on the initial feedback from our A/B testing, giving us time to observe users' real-time reactions and pain points with the product.
Two SUS rounds in 2019 and 2020 allowed us to establish a standard metric for benchmarking usability.
The 2020 Product Experience Survey helped us better understand the experience users had with regard to our defined UX KPIs (key performance indicators).
What we learned
Our product was perceived as easy to use and users ranked the NextGen experience highly for scores for overall experience, user-friendliness, benefits understanding and benefits confidence.
Two of our primary goals with the NextGen redesign were to improve users' overall understanding of the information presented to them throughout the enrollment process and overall confidence in their benefits decisions. The data shows that we succeeded, as nearly 77% of NextGen users rated their benefits understanding as Extremely Clear or Very Clear and 81% rated their confidence as Extremely Confident or Very Confident. We also received positive feedback such as the following from our users:
"This was the EASIEST experience I've ever had in enrolling in my husband's work benefit plan!!! It was painless- first time in 20 years!!!"
"Much easier than in the past."
"I thought this system was extremely user friendly. Thanks!"
What comes next
With such encouraging results we plan to continue to evaluate, iterate and help improve our user experience in the future through methods such as the following:
Experience surveys to add value to our clients and more clearly demonstrate our commitment to product quality, improvement and transparency.
Enhanced information presentation to aid users that still struggle to find information they need to make informed decisions. There are opportunities for improvement both on the product side and on the setup side to better serve the information seeking needs of our clients' employees.
Annual benchmarking to measure our progress and course-correct if we get off track.
We learned so much along the way, but most importantly the Businessolver UX Team promises to keep our opinions, skinny jeans and high tops on the shelf, and maintain a fact-based, user-centered design approach that listens to our users and clients to drive better outcomes and experiences.
Are you interested in learning more about how to enhance your employees' benefits experience? Check out our solution sheet.