Why is everyone in the employer benefits space is talking about health care price transparency?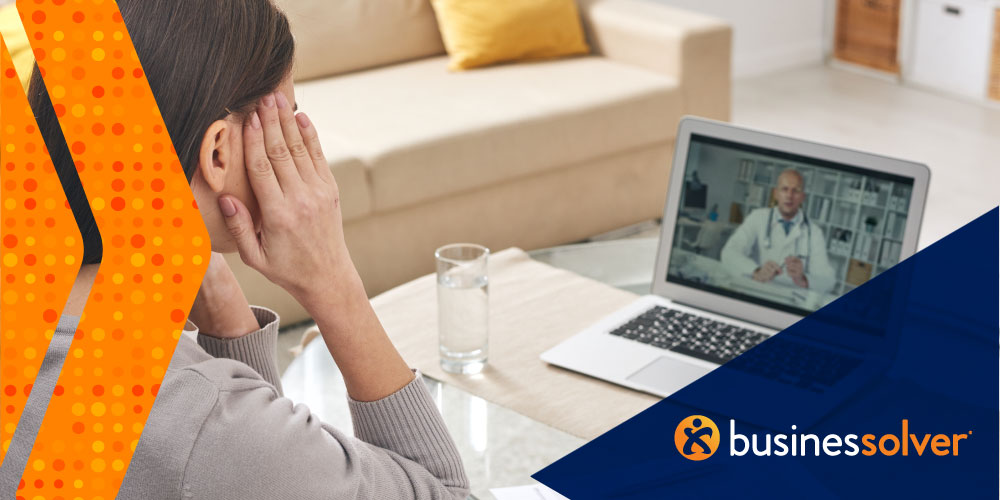 With hospitals starting to publish services prices this January, and new regulations on the horizon requiring group health plans to provide health care price transparency to your members, many HR and benefits teams are asking the question: What does this mean for our benefits program, and what can we do to stay in compliance?
Let's dig into the regulations, what your organization should be doing to prepare, and the larger strategic opportunity this new rule presents for HR teams.
What is the Transparency in Coverage Final Rule?
In November 2020, the Department of Health and Human Services (HHS), the Employee Benefits Security Administration (EBSA), and the Internal Revenue Service (IRS) finalized a new set of regulations called the Transparency in Coverage Final Rule. The rule will require group health plans and insurance carriers to make certain price information accessible to plan participants and other stakeholders at the beginning of each new plan year.
This aligns with the federal government's goals of increasing health care cost transparency and recent legislation including the Executive Order on Improving Price and Quality Transparency in American health care to Put Patients First and the Hospital Price Transparency Final Rule, which took effect January 1, 2021.
What are the requirements of the Transparency in Coverage Final Rule?
The Rule consists of two primary requirements:
Public data files
Beginning January 1, 2022, all group health plans will be required to produce and make available to the public three standardized, machine-readable files containing detailed health care pricing information updated on a monthly basis:
Negotiated rates for all covered items and services. This file will include each coverage option offered, billing codes, and plain-language descriptions, and rates for each covered item and service.
Out-of-network historical allowed amounts and billed charges. This file will include billing codes and plain-language descriptions for each covered item and service by coverage option. It will also include unique out-of-network allowed amounts and billed charges for a 90-day period beginning 180 days prior to publication.
In-network negotiated rates and costs for prescriptions. This file will include negotiated rates and historical net prices for all prescription drugs covered by the plan at the pharmacy location level.
This intermediate step lays the groundwork for a consumer-facing experience, powered by this data, to inform your employees' decision making.
Shoppable health care price tool
Beginning January 1, 2023, all group plans will be required to provide plan participants with a web-based, self-service price transparency tool. Using this tool, participants can search for providers using billing codes or descriptive terms for covered items, services, and prescriptions, and view certain detailed price information for in-network and out-of-network options.
Initially, the tool must support searches for 500 shoppable items and services selected by regulators. As of January 1, 2024, the tool must support searches for all covered items and services. The tool will need to account for tiered networks, dosage variations, and place-based settings, and allow filtering based on location and estimated cost-sharing amounts. This is a complex undertaking, but this level of complexity is necessary, since every member's "passport" to healthcare is unique.
Search results must include seven required data elements (estimated cost sharing liability, accumulated amounts, in-network rate with contracted providers, out-of-network allowed amounts, other items and services included in a bundled payment arrangement, notice of prerequisites, and certain disclaimers). Upon request, plans have to make this information available to participants on paper as well.
How can employers prepare for the Transparency in Coverage Final Rule?
This rule has significant implications for issuers of group health plans and employers offering self-insured group health plans, which will be responsible for complying with these new regulations. If your company self-insures, you should start having conversations now with your benefits partners:
Talk to your broker or consultant to get their perspective on the regulations, understand how they could impact your benefit design and health care costs, develop a strategic action plan, and explore solutions that can help you comply with the rule.

Talk to your third-party administrator (TPA) or clearinghouse to explore how they're thinking about developing data feeds to support the required public data files and online tools. You can also ask whether they plan to assemble pricing data into the appropriate public file formats, or if they plan to bring in an outside service.

Review your TPA and other vendor contracts and make plans to update as needed to ensure your company will have access to the provider network and pricing data needed to assemble and publish data files.

Talk to your benefit administrator or HSA vendor to see how they can support your price transparency efforts. They may already have solutions in place that can be integrated into your compliance strategy without requiring a new RFP, security review or vendor contract.
A strategic opportunity beyond compliance
While compliance with the rule will carry some administrative burden and cost, it has the potential to influence the way many individuals make healthcare decisions and reduce healthcare costs. The drastic variations in the health care system can lead to inappropriate, expensive or unnecessary care that impacts plan costs. Being able to use this data to better understand the scale and financial impact of price variation—even for in-network providers—is incredibly valuable. The rule also gives individuals more information to guide their health care choices, ultimately driving costs down for everyone. But I've learned two important lessons during my years in the health care navigation space that employers should keep in mind:
Price is only one piece of the health care decision-making process.

Quality, experience, convenience, and alignment with personal preferences matter just as much (if not more) than price when choosing a doctor or facility. Indeed, studies have shown that cost, if displayed alone, may even drive members to choose higher-priced options. We fully support the Rule and believe that the best experiences will combine price with additional context to guide plan members toward the most cost-effective options. (Can you imagine if a travel search engine listed flights by price, but didn't tell you how many stops or what airline?)

Data without consumer-driven design won't lead to change

. Publishing service costs online may meet federal requirements, but getting employees to change how they find, evaluate, and utilize health care takes a lot more than just a price list. At Amino, we've learned from years of translating health care cost and quality information into a consumer-friendly app experience that this work is complex and hard to get right. But when you do, it has the potential to drive measurable savings and engagement for your organization. When looking at solutions to support the self-service tool portion of this Rule, it's important to think beyond mandates and choose a tool that your employees will engage with.
Businessolver's Personalized Navigation solutions can help position your benefits program for future price transparency compliance, and help your employees get high quality, cost-effective care that saves your program money. Check out our Personalized Navigation solution sheet today.
If you'd like to read more about the latest Transparency Rule, check out this blog.
David Vivero is Cofounder and CEO of Amino, a digital health care guidance partner of Businessolver. David guides the strategy and vision of the company, which provides the most trusted and convenient way for people to choose the best care at the best cost.