Yesterday (Nov. 4), the Occupational Safety and Health Administration (OSHA) released details for how the government expects employers to comply with its September announcement to mandate vaccination against COVID-19 among employers with more than 100 workers.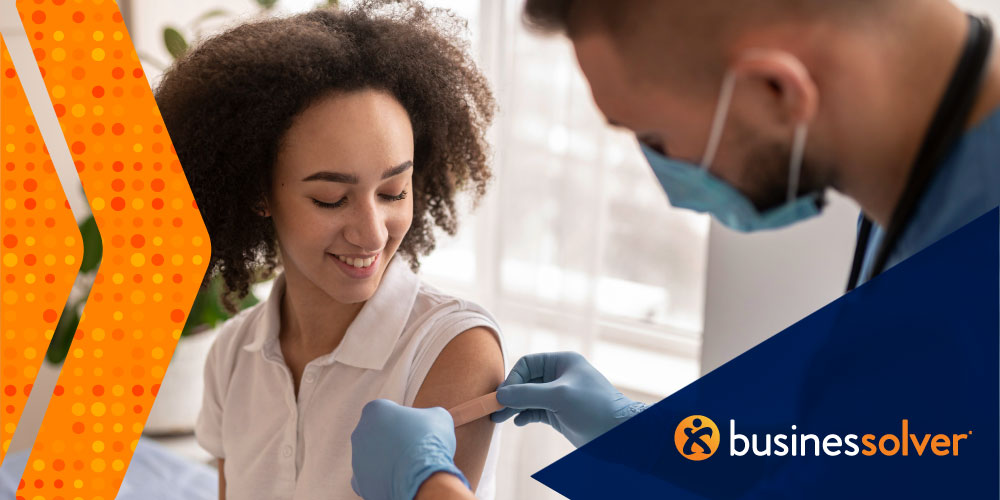 Representing the government's biggest push yet to end the pandemic, OSHA announced that more than 80 million U.S. employees nationwide must be fully vaccinated by Jan. 4, 2022. After that date, unvaccinated employees (because they refuse or are granted a medical or religious exemption) must undergo weekly COVID-19 testing and wear a face covering at work.
The rules were published as an emergency temporary standard (ETS), effective immediately upon publication in the Federal Register and in effect for a maximum of six months.
While the rules are likely to be challenged in court, here are six things employers should know now about the OSHA vaccination mandate rules
The OSHA rules apply to onsite employees only.
It is important to note that the ETS requirements apply only to employees entering employer's workplace or those working offsite with other individuals such as coworkers or customers. The rules do not apply to employees who work remotely 100% of the time, those who do not come into contact with coworkers or customers, or those who work exclusively outdoors.
Under the rules, "fully vaccinated" means just that—no boosters needed for compliance.
The ETS defines fully vaccinated status as two weeks after an employee has received the second dose of a two-dose vaccine, or two weeks after a single-dose vaccine. There is currently no post-vaccination time limit on fully vaccinated status (as in, booster shots are not required to be considered fully vaccinated). But vaccines—whether one or two doses—must be administered by Jan. 4, 2022. Acceptable vaccine types include AstraZeneca, Johnson & Johnson, Moderna, and Pfizer.
The new rules include a mask mandate, too.
Effective Dec. 5, unvaccinated employees must wear masks when working indoors or in a vehicle with another person for work purposes.
Employers aren't required to pay for testing.
One of the major takeaways from the rules is that employers don't have to absorb the cost of weekly testing for unvaccinated employees.
Employers must, however, bear the admin and cost of vaccine tracking—and the consequences of noncompliance.
Private employers with 100 or more employees must "determine the vaccination status of each employee, obtain acceptable proof of vaccination, maintain records of each employee's vaccination status, and maintain a roster of each employee's vaccination status," the rules state. Employers with 100 or more employees during any time the ETS is in effect must comply to avoid potential OSHA penalties of $13,653 per violation, with higher penalties for willful violations. Employers with benefits technology that offers a solution for tracking vaccine information are ahead of the game, and well positioned for seamless compliance.
We're here to help.
At Businessolver, we have and will continue to watch the changing developments in this area. Learn about our solution for helping employers stay compliant in our webinar, Connecting the Shots, available on-demand.