Is Sofia an awesome new technology?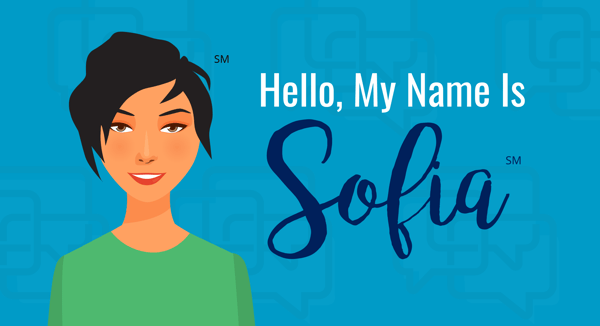 Why yes, she is! I'm excited to be one of four companies presenting innovative technologies at this week's Health and Benefits Leadership Conference (HBLC) in Las Vegas. Our session titled, "Awesome New Technologies for Employee Benefits," provides conference goers the opportunity to see and hear live product demonstrations of the best new technology from every corner of health and benefits.
Why you should pay attention to AI in HR
Artificial Intelligence is exploding across all industries and HR is no different. AI will be disrupting over 1.8 million jobs by 2026, it's imperative that HR get, "hip to the know" when it comes to adopting new technologies.
As a passionate leader and advocate of artificial intelligence, I hope this session at HBLC will help HR leaders understand the importance of emerging technologies. Having a positive acceptance and adoption to new technologies will not only make you a better HR professional, but it will also ensure your employees have the tools they need to manage their professional and personal lives.
How AI can mature from assistant to advisor
A couple of weeks ago, we showcased the impact Sofia made during our most recent Annual Enrollment. While what she has done in just six months is impressive, we are just getting started with the potential Sofia has within our Benefitsolver platform.
In the near future, Sofia will do more than just retrieve information, she will be a personal assistant AND advisor. Here's a list of just some of the things we are working on for Sofia right now:
Carry out workflow requests: Enroll me in a plan, add my dependent, add my beneficiary, etc.

Intake information in modern ways using image recognition: Submitting documents online or via a mobile device.

Interpret emotions, both good and bad: Happy, elated, frustrated, sad and learn how to elicit positive responses.
Learning from data: Recommending the best course of action based on the data we have on a user.
Getting employees enrolled in the right benefits is the most important thing we do. As you can see, Sofia will be a major influencer in helping accomplish this objective.
So if you are headed to HBLC this week, I encourage you to join us for the "Awesome New Technologies for Employee Benefits" session which will take place Thursday, April 5 at 1:30 p.m. Following the presentation, I'd love to hear what you think of Sofia.
Also, be sure and check out the Businessolver booth, #303, and take a moment to sit back, relax and let us show you how we take the stress out of benefits administration.