Increasing benefits engagement is a challenge many HR teams grapple with each year; a strong communication strategy can help alleviate some of that burden.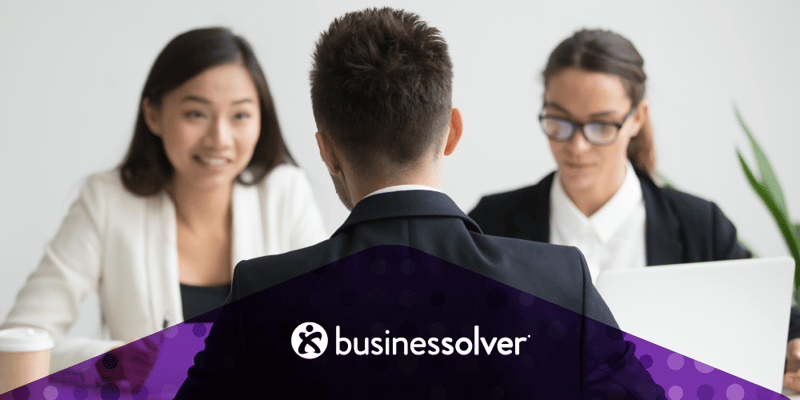 At Businessolver, we're pretty insistent that a successful benefits engagement strategy needs to be a 12-month effort. While AE season is typically peak season for employers, HR teams should take advantage of the entire year to communicate to employees about their benefits and other resources available to them.
Impactful communication strategies give HR and benefits teams multiple opportunities throughout the year to promote benefits, electable or otherwise, and to help push organization-wide awareness of support available to employees to help manage their overall wellbeing.
But benefits engagement is traditionally challenging for many employers and sending out monthly emails, while a step in the right direction, isn't a magical solution. Luckily, benefits communication is basically marketing, and there are many tried-and-true marketing strategies that benefits teams can put in place today to improve employee engagement.
The key is personalized, omni-channel communications
Omni-channel communication, sending out information using different methods like texts and emails, means more opportunities to get your benefits information in front of your employees. Like marketers, HR teams can use technology to send increasingly personal and meaningful messages.
Each time an employee sees a message you're building more awareness about the benefits available to them. Even if that benefit isn't relevant to their needs in that moment, there's a better chance that they'll remember it when they do need it.
These touch points are called impressions and they add up big time.
In fact, our own data shows us that employee engagement with non-electable benefits increases by about 30% in the first six months with omni-channel communications using channels like Sofia, the MyChoice Mobile App, and email campaigns.
Additionally, using multiple forms of communication increases the likelihood that your employees will pay attention to what you're sharing with them. Not everyone prefers to use or has access to email all day.
Communicating with employees the way they prefer to communicate makes it easier for them to absorb the message and can help close some of your communication gaps.
Building out a year-round benefits communication strategy
Omnichannel communications are just one piece of a strong communication strategy. Relevant, useful, and personalized messages are large factors in building long-term success.
The easiest way to build out a strong year-round communication strategy is to make a scalable plan you and your team can refer back to as you build out your communications. Tonsider broad themes that may be relevant to your employees and the benefits you offer, such as:
Consumer spending account deadlines and rollovers.

Cold and flu season, like knowing where to go for their flu shot or to get treatment for a sinus infection (hint: Not the ER).

Sharing reminders about non-electable benefits, such as your EAP or telemedicine.
Additionally, HR teams can take a look at their plan participation data to understand where more communication could beneficial.
We recommend looking at enrollment and utilization data. A great example of this is enrollment rates for HDHPs and HSAs. If you have high enrollment in your HDHP, but few employees are using the HSA component, it's likely they don't understand the value of that benefit.
Above all, though, keep the information relevant and meaningful.
Benefits confusion is high (83% of employees don't understand or have difficulty understanding their benefits), but your communication plan can help combat this confusion by using easy-to-understand language and making your call to action easy to accomplish.
Want to learn more about how marketing best practices can make a big difference in your benefits engagement? Check out the on-demand recording of our AE webinar, "Effective AE Strategies for Hybrid Enrollment" to hear more about how HR teams can leverage these best practices to reduce admin burden and realize more ROI from their benefits plan.