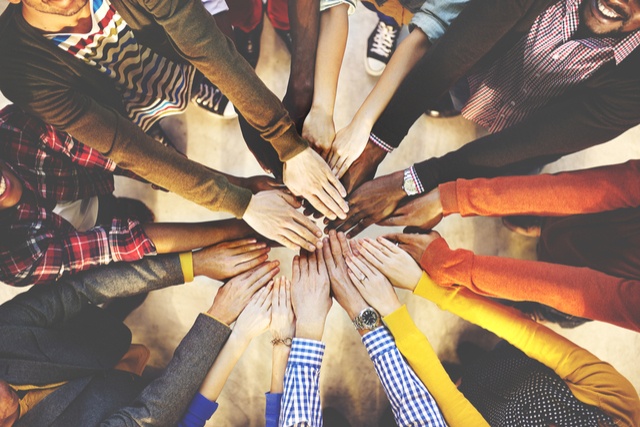 Employee engagement today is at an all-time low – a staggering 70 percent of U.S. workers say they're not engaged at work. Research shows that engagement has to start at the top and leaders have some work to do.
At our Vision 20/17 Chicago event earlier this summer, we heard from several industry experts about the importance of fostering empathy and trust in the workplace to drive engagement. There are many tactics leadership can leverage, but one of the easiest – and most important – is to "keep it real."
In today's social media-centric society, people crave authenticity more than ever. While we can all appreciate a good filter, people want to see beyond the perfectly edited photo and precisely curated social feed. You can apply this same lens to the relationship between leaders and employees. When it comes to the CEO, many employees only know the persona, not the person. They accumulate an image of leadership based on the bosses' emails, speeches, social media content and the occasional interaction in the hallway.
It's time for leaders to get real – shed their personas and bring their "whole selves" to work. Here are a few tactics leadership at Businessolver employs to help connect and engage with employees:
Transparency
When running a business, there will inevitably be hard times. And when times are tough, employees want to know their leaders are tuned into their struggles, are being forthright in communicating about the challenges at-hand and working toward solutions. According to data compiled by talent management company ClearCompany.com, companies that promote good communication are 50% more likely to have lower levels of turnover. Additionally, businesses with high levels of engagement reported 22% higher productivity. Keeping an open dialogue with employees not only boosts retention, but keeps employees engaged and invested in their workplace.
Empathy
At Businessolver, we know the importance of empathy and put it into practice every day. In our recent Workplace Empathy Monitor, we found that empathy is particularly critical to Millennials, with nearly 80 percent saying they would leave if their current employer became less empathetic, compared to 66 percent of Baby Boomers. Plus, nine out of 10 employees across generation, gender, industry type and business size feel that empathy is important. We define empathy as understanding employees' feelings and needs to drive a more engaged workforce and a better workplace experience.
Authenticity
Something I admire most about our CEO, Jon Shanahan, is that he is always himself, no matter the audience or situation. He is still the steadfast leader we need, but he is unafraid to show emotion and passion, which has helped our team get to know him on a more human level. When employees feel like they know their leaders, they are more invested in achieving the company goals and believing in their leader's vision.
Now is the time to bring your whole self to work and give your employees a peek behind the person. Being transparent, empathic and authentic will help you "get real" with your employees, build trust and boost recruitment and retention within your organization.