It's Thanksgiving week, and like many of you, I'm thankful that another Annual Enrollment season is coming to a close.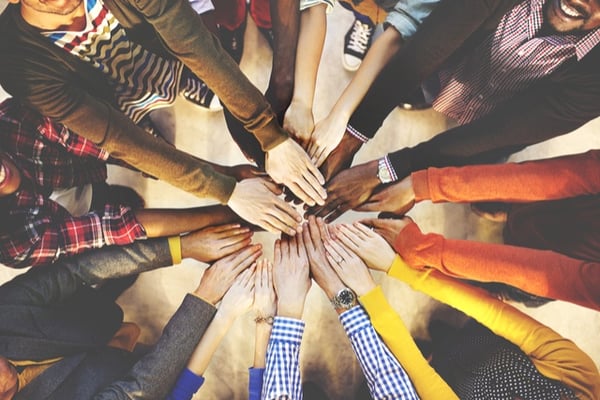 Even after an entire career in the HR/benefits industry, I learn something new every year during AE – new technology innovations, new employer concerns and perspectives, new employee needs and priorities. I'm especially thankful that I can take these lessons and channel them into helping our teams refine the Benefitsolver® platform, as well as inform Businessolver's own benefits strategy into the future.
On the tail end of this year's AE, here are four of my main takeaways:
The future is now. I remember when the iPhone first hit the market 10 years ago; it's incredible to see how entrenched it and its smartphone counterparts are in our culture and everyday life after such a short lifespan. However, there's no denying that the iPhone isn't a flash in the pan; we're not going back to the flip phone – smartphones are here to stay. Nearly 80% of American adults own a smartphone, open that device more than 80 times per day, and use that device for more than 4 hours each day.
With that, it's no surprise that this year's AE showed a significant increase in benefits enrollment via mobile, and answered thousands of benefits queries via chat (thanks, Sofia!).
Quality matters more than quantity. As much as we benefits fans might wish it so, employees still don't want to shop for benefits. In fact, surveys show many would rather get a root canal than enroll – ouch! We all know the data: Employees spend less than 20 minutes on average making benefits decisions each year.
Of course it's far from ideal, but rather than dwell on the quantity of time, I'm encouraged by the quality of how employees use those 20 minutes. Data show employees and families are meaningfully using the MyChoice Recommendation Engine to find the right plans for them, and we saw similar results in the number of interactions with organizations' Resource Center as well. Both point to employees seeking information to help them make confident, cost-effective benefits decisions, and that's a lot to be thankful for all on its own.
Empathy is still the heart of the matter. If you've spent any length of time reading our blog, you know that empathy is at the heart of everything we do at Businessolver. Just like we didn't create Sofia so we could pat ourselves on the back for developing the next Siri,® we didn't build the MyChoice Mobile App just to get into the App Store.® Both of those innovations – like all of the ones before and since – are the product of taking our users' perspective, and never forgetting that they're people.
I'm over the moon that people interact with Sofia as if she's human. I'm relieved there are hundreds of frazzled parents across the country who will make it through flu season a little easier because they have the MyChoice Mobile App and don't have to worry about digging out their medical ID card when taking their sick child to the doctor. That's the perspective that comes with empathy; even though we're a technology company, we'll never lose sight of that.
It takes a village. Whether it's something big like cultural or political change, or a smaller pursuit like a successful Annual Enrollment, I'm always inspired by how much more we're able to achieve when we work together. I relearn every year during AE that it truly takes a village, and we're all in it together – as I'm sure you and your team recognize as well! Congratulations on a job well done, and thank you for all that you do on behalf of employees and families.