Facebook, Twitter, LinkedIn, YouTube, Instagram. I'm sure you recognize these social media giants.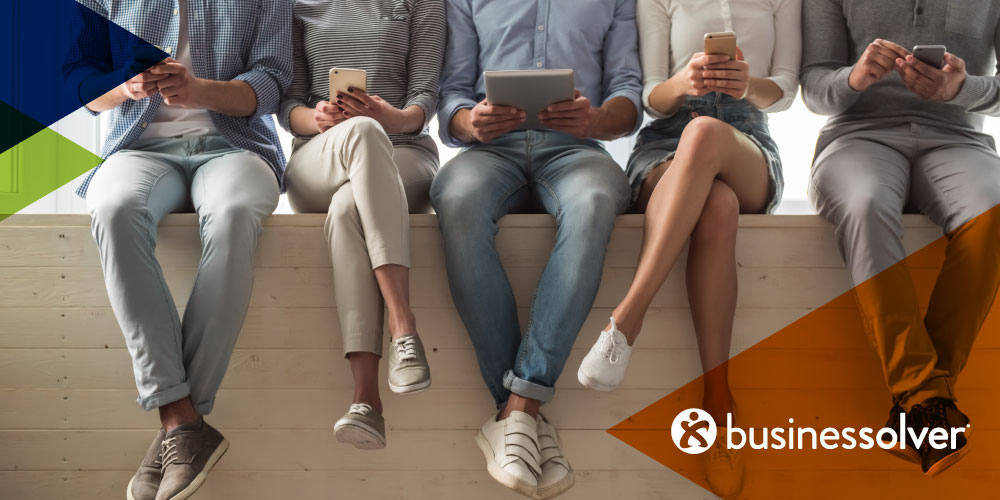 You probably use them for personal use on a daily basis. But have you ever considered using these powerhouses of communication during Annual Enrollment? With roughly three-quarters of Facebook users visiting the site at least once a day, social media has become ingrained into our daily routines. Considering these high-levels of engagement, social media could be a perfect medium to communicate with your employees to increase benefits engagement and confidence in benefit elections.
Social media usage has only increased.
Back in 2005, when the Pew Research Center began tracking social media adoption, only 5 percent of American adults used any type of social media platform. Today, two-thirds or 68 percent of the public uses some type of social media for communication. That's over 200 million people! With the increase in users comes a diversification of the user base. In the beginning, young adults were the early adopters of social media technology, now the age group 30-49 accounts for 78 percent of today's user base. Plus, 64 percent are ages 50-64. This data illustrates how it's not just the college kids using social media for communication anymore, it's your entire workplace population from those that just entered the workforce, to those nearing retirement age. So, how can you harness the power of social in your annual enrollment strategy?
Disseminating benefits knowledge
Social media can be a great way to reach a large amount of people in a short amount of time. But benefits communications are complicated. You don't want to communicate health care coverage or individual deductibles in a tweet. However, you can help your workforce population understand their benefits options better with a few social strategies.
Set up a Facebook/Twitter account for AE – setting up a Twitter or Facebook account specifically for AE is a great way to communicate any updates or reminders to your employees about their benefits. Many employees say they don't have enough time to choose their benefits and are often overwhelmed or lost in the process. Encourage employees to follow your AE accounts and send updates about important dates, deadlines, and where to find benefits information. With nearly half of U.S. adults getting their news from Facebook and 42 percent of Twitter users accessing the app every day – these two platforms would be a great place to spread the word. Plus, you can share helpful articles or explanations about HSAs/FSAs or HDHPs to help them find the information they need to make the right decisions.
Host a Twitter Chat – A Twitter chat is a public discussion held on Twitter about a specific topic. Led by an HR moderator, a Twitter chat can be the perfect place for employees to ask upper-level benefits questions. Be sure to specify a timeline for your chat; it shouldn't last forever! Plus, creating a time constraint will help encourage engagement and make it easier for the HR moderator to track the conversation. A Twitter chat is a great way to have office hours to answer any overarching questions about AE. More importantly, it provides another communication avenue for your employees, which helps deepen trust and transparency. Here's a step-by-step guide to hosting your very own Twitter chat.
Use video – the 2016 International Foundation of Employee Benefit Plans' Benefits Communication Survey Results found that 29 percent of employers that used video to communicate benefits reported a 70 percent success rate. Furthermore, 78 percent of more than 173,000 employees who received a video "postcard" relating to their benefits viewed the video at least once and 94 percent of the employees who viewed the video took some action after doing so. Here is how you can set up a YouTube channel to post helpful videos for your employees.
Let's be honest, during AE, HR pros need all the help they can get. Social media can be a powerful tool you can use to help your employees find the information they need to choose the right benefits at the right time.
Learn more about how you can help your employees choose the right benefits for their lifestyle below.