In the two years since George Floyd's murder, awareness and action around improving racial equality in the workplace haven't evolved at a parallel pace.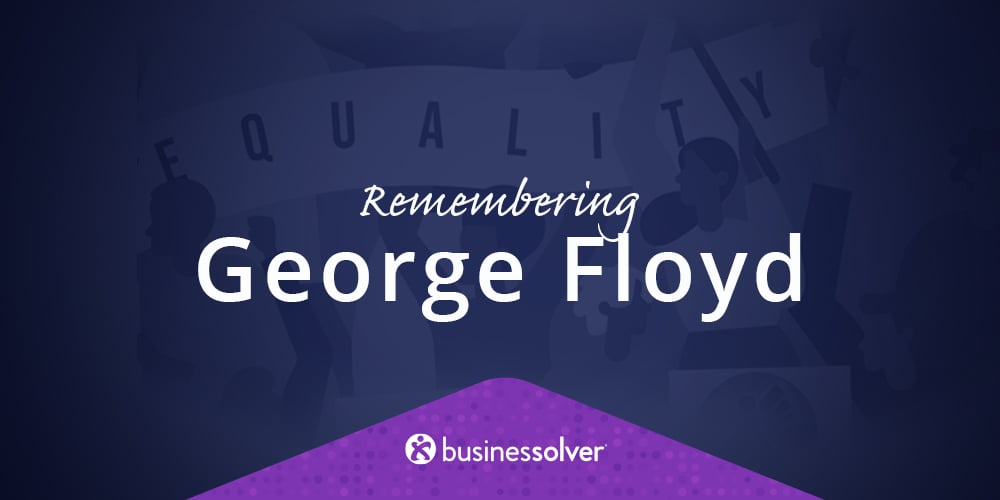 They say the more things change, the more they stay the same.
As I began framing my thoughts for this blog, that phrase kept coming back to me. Because George Floyd's murder feels so far away sometimes, particularly when I reflect on how much has changed (a lot for the better) in American society and workplaces in the two years since.
And yet, there are many days that make May 25, 2020, feel just like yesterday—days like these last few weeks.
As I continue, alongside Black Americans and non-Black allies, to process and navigate a way forward after the recent terrorist attack in Buffalo, NY, I hear the refrain over and over: The more things change, the more they stay the same.
Because while white employees are more in tune than ever about workplace diversity, equity, and inclusion (DEI) programs, non-white employees are getting left behind. Data from Businessolver's 2022 State of Workplace Empathy Study shows that among employees that are aware of DEI programs at their employer, levels of awareness rose or fell in the last year according to race/ethnicity.
Among Black employees in particular, just 38% are currently aware of a workplace DEI program—representing a 21-percentage-point drop from 2021 (a similar decline occurred among Hispanic/Latinx employees). This is a stark comparison to nearly half (48%) of white employees who are aware of workplace DEI this year, an 11-point leap from last year.
Other metrics tracking topics related to DEI bear out similar sentiment:
32% of BIPOC professionals

(Black, Indigenous, people of color) say they have "felt unable to speak out against workplace discrimination they have witnessed or experienced based on their race or ethnicity."




While America's 50 biggest public companies and their foundations collectively committed almost

$50 billion

to address racial inequality, only $70 million—or 0.14%—actually went to organizations focused specifically on doing so.
Sensitivity and science can help HR teams drive better DEI outcomes.
Pairing awareness with action and accountability when it comes to empathy and DEI is—to put it mildly—difficult. Mostly because it involves changing minds and then changing behavior, neither of which employers can command or coerce. And both of which take time and dedication.
However, as it turns out, employers can calculate these factors.
I hope you'll join our 30-minute online event June 7 and be introduced to more of our 2022 Empathy data as well as Quadrant Behavior Theory, an equation built on behavioral science that can yield data to help employers build and expand an organizational culture that authentically promotes (DEI). You'll learn:
What Quadrant Behavior Theory (QBT) is

How to apply QBT within your workplace culture to drive greater allyship and DEI effectiveness
Data for how to leverage empathy to maximize QBT within workplace DEI initiatives
We know we can't dismantle all -isms and inequalities in a matter of 30 minutes, but we hope to at least lay the groundwork for what true progress and lasting change could look like. Imagine, by this time next year our reality could be more in line with our ideals.
For a closer look at our 2022 State of Workplace Empathy findings related to DEI, plus expert analysis and action items for employers on expanding empathy and equity in work cultures, register for the upcoming webinar, "Solving the Empathy Equation: Using Science to Close the DEI Divide."
Looking for even more? Watch last year's remembrance video below.