Businessolver is taking some time to #optoutside during the month of September.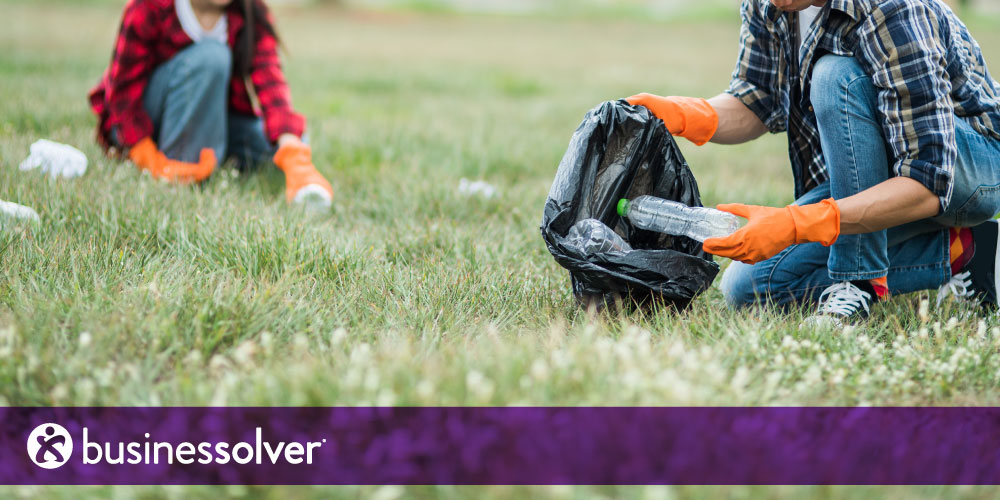 While we can all take a walk, bike ride or go to a park, I challenge you to think of some ways to give back to your community while enjoying the great outdoors. Here are some fun and easy ideas to get started. Most of them even can involve your entire family!
Plant a Tree – The Nature Conservancy's Plant a Billion Trees campaign is a major forest restoration effort with a goal of planting a billion trees across the planet. Trees provide so many benefits to our everyday lives. They filter clean air, provide fresh drinking water, help curb climate change, and create homes for thousands of species of plants and animals. Did you know planting a billion trees can help save the Earth from deforestation? It's a big number, but if we all pitch in, it can happen! You can also plant a tree in someone's memory or to honor someone. A Living Tribute is an organization that can help you plant a tree in a Natural Forest or Park and send a card to the person or family you are paying tribute to.
Pick up Trash – Picking up trash in your neighborhood is a great way to show pride in your community. Or you can pick a location outside of your neighborhood that can use some good TLC. The website doinggoodtogether.org encourages you to take a few digital photos of what you've picked up. Then have your family send an essay about your experience along with your favorite photo, your names, age(s) and address to mail@wildernessproject.org. Your essay will be published on the Nicodemus Wilderness Project website, your children's names will appear in the Registry of Apprentice Ecologists, and you'll get an official certificate. For tips on conducting the clean-up and writing the story, as well as essays and photos from other apprentice ecologists, visit the website.
Do a Charity Walk or Run – A lot of non-profit organizations conduct annual walks/runs in support of their organization. And, not to worry, even in this time of COVID, walk/runs are going virtual. Grab your family or a few friends, donate and do a walk/run for your favorite non-profit. Businessolver specifically participates in annual Heart Walks through the American Heart Association in many communities where our employees and clients live and work. We are proud to raise funds, awareness and boost our overall health by participating in this great cause.
Build a House – I got involved with Habitat for Humanity a few years ago a bit reluctantly. Now I am hooked! There is nothing more satisfying than some real tough manual labor that results in a home for a family. Think you can't swing a hammer? Not true! The awesome staff at any Habitat for Humanity is with you every step of the building process and can teach you to do amazing things. I even installed siding!
How are you going to #optoutside in September? I am hoping for some incredible fall weather to enjoy giving back while appreciating the health benefits of being outside and spending time with my family. See you out in the neighborhood!
To learn more about the Businessolver Foundation, click here.