It's summer break!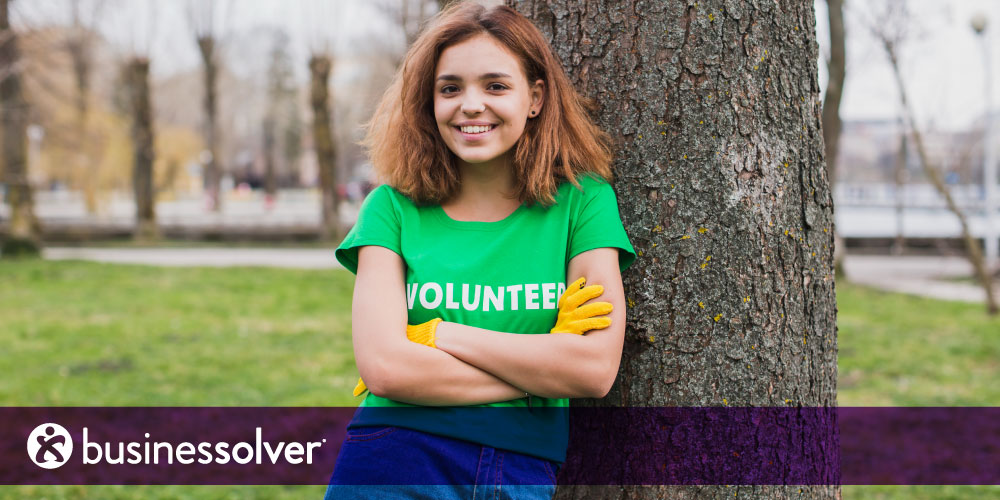 Time to find an open pool, go to the park or visit somewhere fun outdoors. We all have our summer traditions, but raise your hand if giving back is included in your summer plans. Volunteering or doing simple acts of giving back are a great way to stay active during the hot summer months and build a habit of community service all year long. It is still challenging in our current world of COVID-19 and other unrest to find ways to volunteer, but here are a couple of great ideas the whole family can participate in.
Donate Food or Clothes – Food banks need perishable items and many thrift stores are opening their doors again for clothing and other donations. Take time to go through your pantry and closet and get rid of items you are no longer using. Do this with your kids and explore lessons around "having" vs. "needing." Most of us have food or items that we are not going to use, therefore they are not something we need. But, everyone needs food and clothes, and most of us can share and give. To find a local food bank in your community visit Feeding America, and for clothes there are non-profits like Goodwill or the Salvation Army that take donations. Or, visit Thethriftshopper.com.
Find a Cause and Call It Out – In June, we encouraged our employees to make purple hearts with their families and put them up in windows for the Alzheimer's Association's The Longest Day. Many causes or non-profits have symbols or colors that they use to acknowledge their work. Think of pink for Breast Cancer Awareness or green for Mental Health Support. Pick a cause your family believes in and get out the sidewalk chalk, paper and markers. Decorate your windows and sidewalks with messages around your favorite cause and include a call to action.
Get Crafty – Many hospitals and care centers are still needing homemade masks for their employees and guests. Or, a lot of non-profit organizations give away tie blankets to their patients when they need warmth or something of comfort. Cards are another way you can get creative with drawing messages of hope to those in need. Be sure before you start your craft, you check with the local non-profit for any specific guidelines or restrictions. A good place to look for places to give are local hospitals, care centers, daycares, health based non-profits or nursing homes.
Businessolver is proud to be a workplace that encourages employees to give back to their communities. There are many ways to get involved and make your voice an important one as you enjoy your summer break. Take the time to learn about what is needed in your community and match that with a personal passion. Give time, give dollars, give love. But, most importantly, give back!
For more information on the Businessolver Foundation, click here.