Who doesn't like some friendly competition?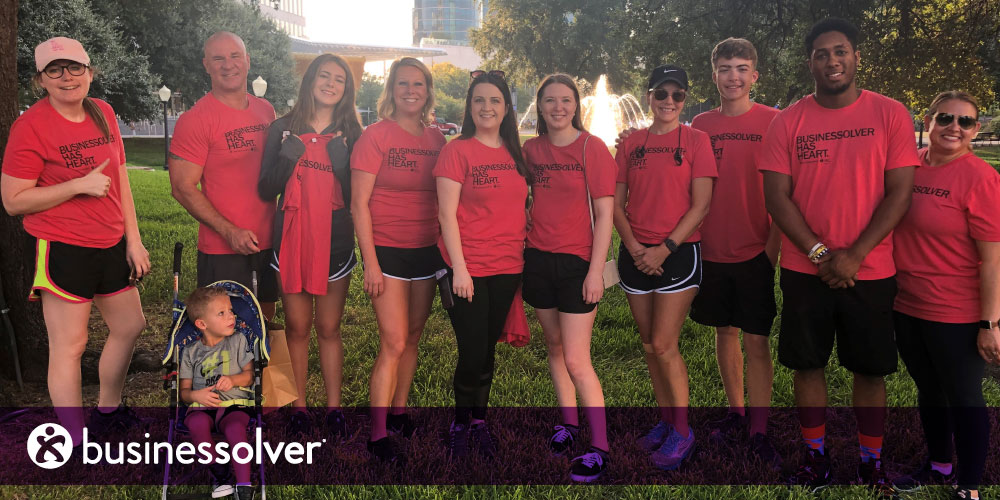 In fact, it is proven that being competitive helps some people work harder and always strive to improve personally and professionally. This year, Businessolver added some competition to our annual American Heart Association Heart Walks. The result: success! As a company, we raised over $10,000 for the organization, and it even brought some of our team members back together in person for the first time in months.
Angela Hilbert, Executive Director of the American Heart Association of Iowa states, "I am continually humbled by the compassion and commitment of Businessolver employees. The indelible impact on the lives of individuals and families with heart disease will be felt for years to come. We are grateful for the support and passion shared to have a world of longer healthier lives together."
Here are a few tips for successful competitiveness in fundraising:
Structure the Competition – The American Heart Association hosts annual Heart Walks throughout the country each year. Businessolver divided our employee base by location and formed teams. Each team was responsible for recruiting a captain, fundraising and organizing the day of walk activities. I will note most walks were virtual, so a lot of us just walked with our families or in small groups.
Have a Meaningful Reward – The Businessolver Foundation decided to match the top three performing teams in their fundraising efforts. This proved to be an effective motivator as each team strived to raise the most money for their local American Heart Association affiliate.
Encourage Comradery – A few teams had the advantage of doing some fundraising prior to the pandemic, so activities like penny wars and bake sales were held in the office to raise funds. Once our workforce went remote, we had to get creative. Teams sent motivational e-mails, had group zoom calls and other activities to encourage participation.
According to Businessolver Employee Amanda James, "Participating in the Dallas Heart Walk was a very special day for our office! We have been working remotely since March and decided as a group that all our hard work and fundraising efforts would best be celebrated if we came together to walk. We found a local park and mapped the perimeter so we knew how many rounds it would take to hit 5k. After our socially distanced walk, we took the time to catch up with each other. It was important to participate not only to give back to our community, but to also give come back together after such a long time apart. We really needed that!"
Our call to charge is to get competitive and get fundraising for a cause that is important to you! Not only will be an amazing team building experience, but you will be making a positive impact in your community.
Find out more about the Businessolver Foundation here.