This Veteran's Day I've been asked to share my experiences as a veteran, and what that means to me.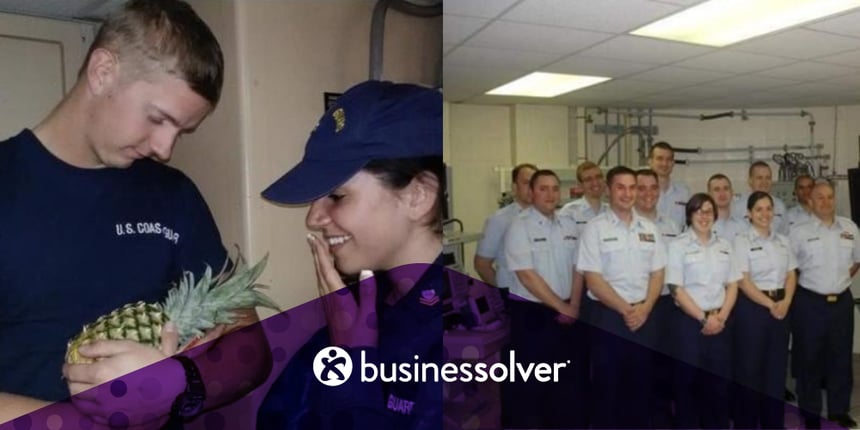 I've been a part of the Coast Guard family my entire life. I am the daughter of a Coast Guard veteran, I was an active-duty member, and now I am the spouse of an active duty Coastie.
I was in the Coast Guard for six years. I joined when I was 19. I still feel, to this day, that it was the best decision I ever made. The military engrains values, work ethic, and purpose. Each service has its own core values, but they all have a similar theme. The Coast Guard's core values are: Honor, Respect, and Devotion to duty. I continue to live by these values and you'll find that a lot of veterans do. It's a part of us.
Before I joined the military, I had no idea what I wanted to do with my life. I just knew that I wanted to make a difference. I had the honor of participating in most of the Coast Guard's main missions, such as: search and rescue, migrant operations, drug interdiction, fisheries law enforcement, and port security. Not every aspect of being in the service is exciting and rewarding. For every great sea story I have, comes the correlating sacrifice.
As a child of an Active-Duty Coast Guardsman, I have very few memories of my father being at my school events, birthdays, or other significant occasions. This is true for a lot of military children. As an active-duty member, I was away from home for months at a time. I missed weddings, funerals, and even the birth of my nephew. Some members miss the birth of their own children. As a spouse, I find myself alone for long periods of time, consoling our child. Telling him, "Daddy will be home soon". For many veterans, this is the hardest part.
When you say, "Thank you for your service," I hear, "Thank you for your sacrifice."
For more information on how to support veterans in your workplace, check out our white paper.