And just like that, the first quarter of 2019 is in the books!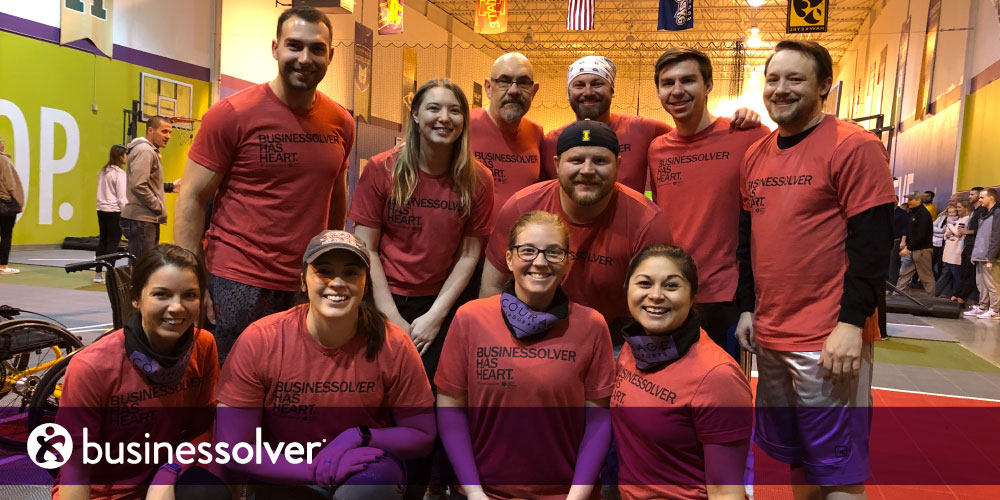 Businessolver Foundation was busy the past few months, sponsoring amazing charitable events, giving back to the community, and engaging employees with opportunities to support our deserving charity partners! We contributed $28,000 to 17 charitable organizations across the country. Our employees logged nearly 500 volunteer hours and contributed just over $5,000 in our employee giving/fundraising efforts. Wow! Not to mention we had quite a bit of fun doing it all.
Here are the highlights:
Businessolver had the opportunity to sponsor and support dsmHack this past February. dsmHack is a not-for-profit organization working to elevate and strengthen the community by building software, learning from each other, and giving back. This is such a great opportunity to support a field and interest so close to the heart of what Businessolver does best, Technology with Heart. We look forward to more opportunities to support our communities through technology.
An event that incorporates brunch and granting kid's wishes? Sign us up! We sponsored the Waffle for Wishes event organized by the Young Professionals Group for Make-A-Wish Colorado. The event was able to raise over $19,000 this past March! We're a proud supporter of Make-A-Wish and all the wonderful things they do for families and children facing critical illnesses. We are excited to be adopting two wishes in 2019, one in Denver and the other in Iowa. We look forward to each of these wishes, throwing a party for each of the families, and celebrating as they embark on a once in a lifetime trip!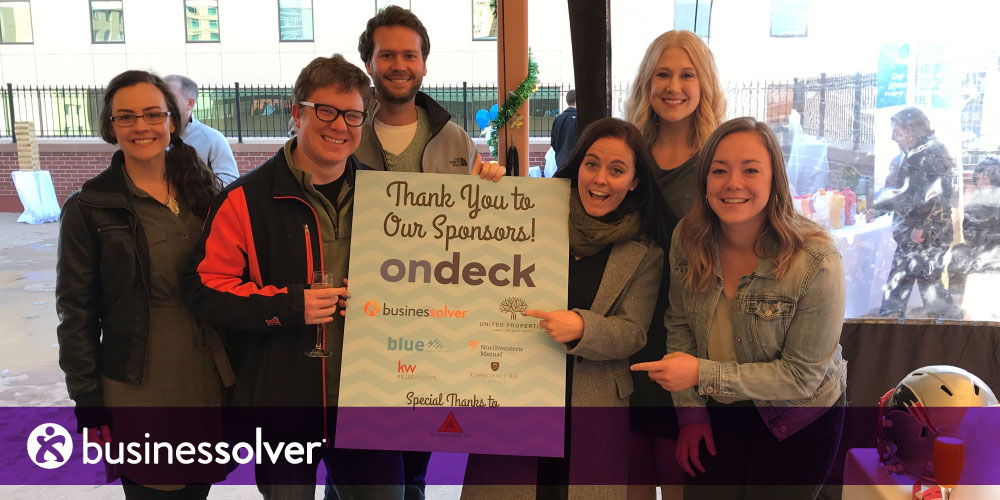 Galas Galore!
Boy do we enjoy getting fancy! Gala season is in full swing, and we've had a ball thus far. We attended the Bravo Awards Gala in support of finding competitive and reliable resources to regional arts, culture, and heritage nonprofit organizations and programs in the Greater Des Moines area. A week after the Bravo Gala, a group of employees represented Businessolver at the American Heart Association Iowa's Heart Ball, where the event raised nearly $900,000 in hopes to spread awareness and reduce deaths from heart disease and stroke. And we love that our Charlotte office is growing and finding more opportunities to give back on the east coast. We attended the Make-A-Wish Ball NC this year for the first time and had a blast.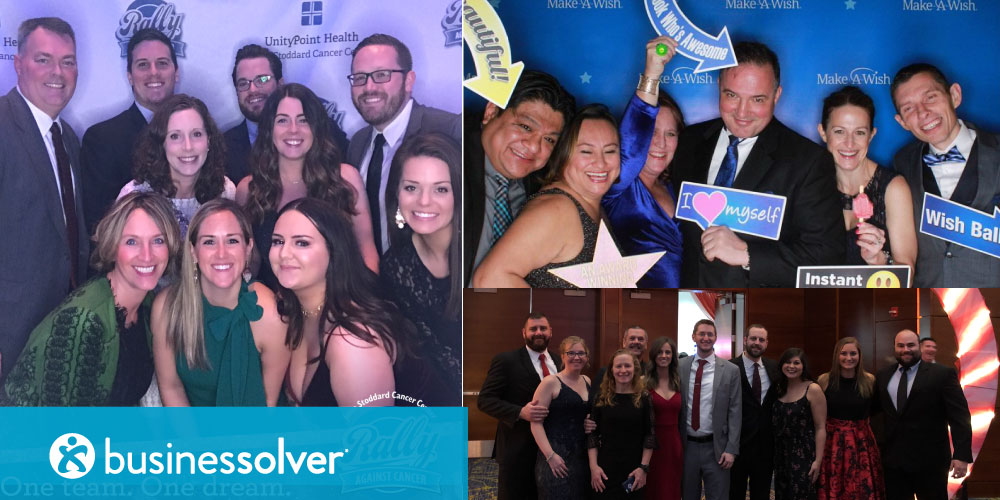 Junior Achievement
Supporting educational causes for children in our community is extremely important to us at Businessolver, and more specifically, the need for financial literacy. Junior Achievement (JA) was one of our first beneficiaries of the Businessolver Foundation. We believe in JA's mission to inspire and prepare young people to succeed in a global economy. So it doesn't come as a surprise how excited we were to be invited to help out with the very first simulation of JA Finance Park in Des Moines. JA Finance Park is a month-long program that introduces middle school students to personal financial planning and career exploration. At the culmination of this teacher-led program, students visit JA Finance Park, a realistic on-site or virtual community, to put into practice what they've learned by developing and committing to a personal budget. Our employees were on deck, interacting with 7th graders, teaching them about budgets, and having a great time planning for the future.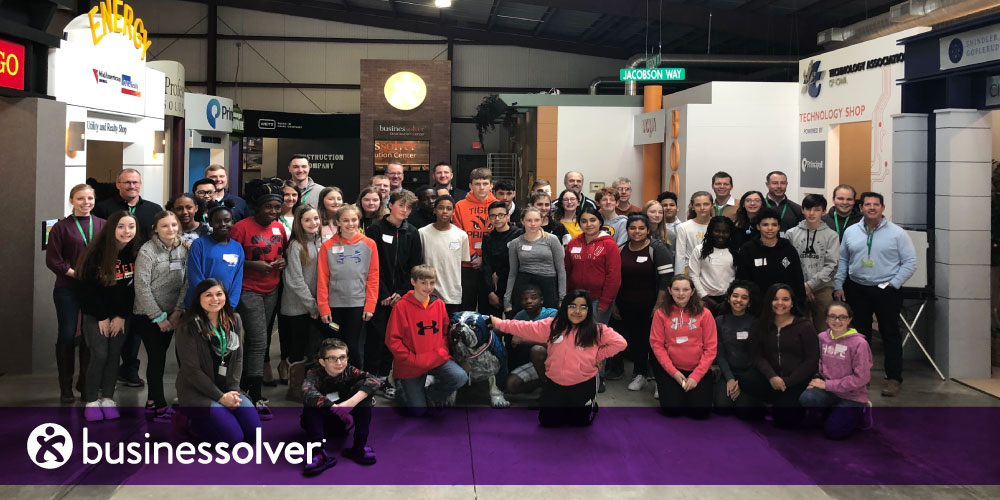 TeamSolver
We love to compete around here – so give us an opportunity to give back and win, WE'RE IN. A few of the events we participated in to win are: Battle of the Brains - STEM trivia for Science Center of Iowa, Courage on the Court – wheelchair basketball for Courage League Sports, Bowl for Kids' Sake for Big Brothers Big Sisters, and Spelling Bee team for Orchard Place. These were wonderful events where we could interact with each other, have a little fun and support some of our favorite charity partners!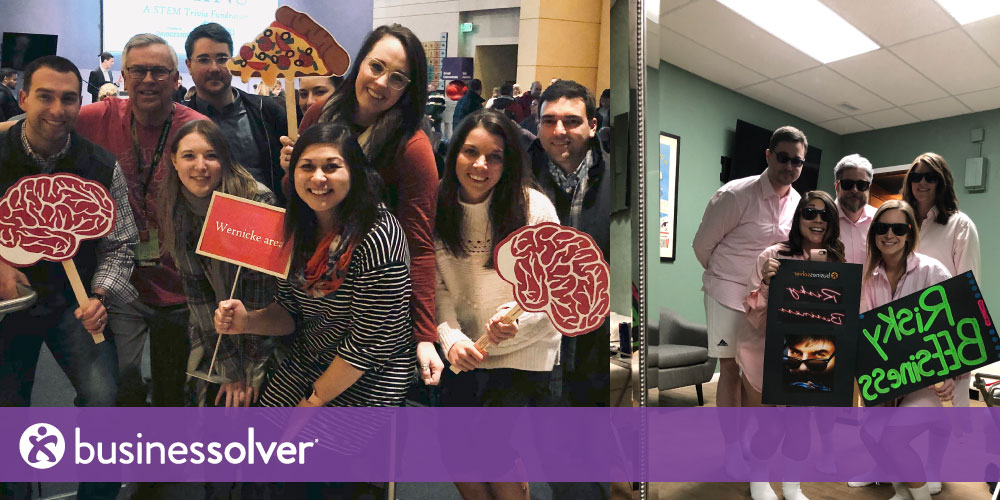 Businessolver Foundation sees philanthropy differently, with intention and purpose. We believe in a healthy, well-educated world, where community matters. We demonstrate our vision and mission in all that we do through the Foundation. It's a privilege for us to be able to contribute and support so many deserving charities. Follow us on social media and check out future blogs to keep up with all the fun, give back things we're doing in our communities!
Learn more about what we do below.