Who remembers their first job, sitting with someone from Human Resources, and being asked what type of health benefits you would like to select?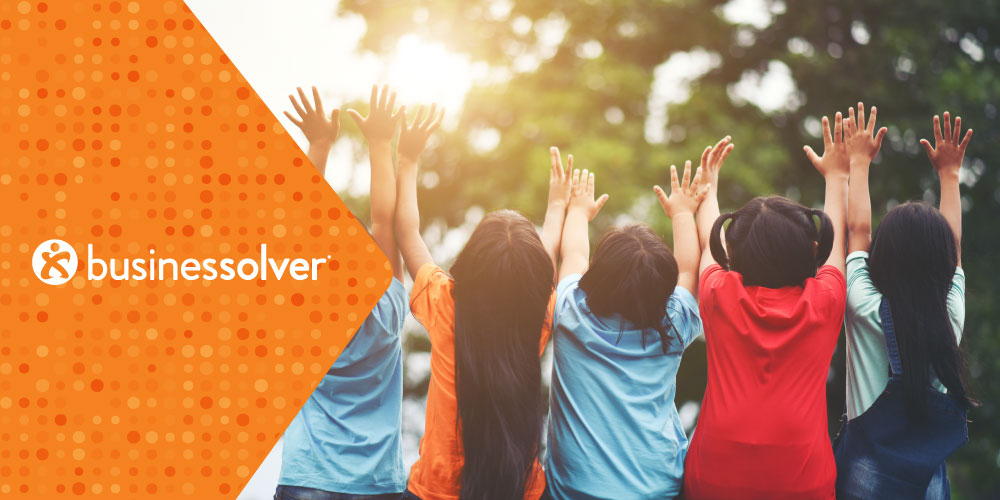 I do, and I had no clue where to even start! What did I need? Who covers what in certain circumstances? What is a deductible? Yes, I was that naïve. However, electing benefits is a key component in sound financial planning. Fortunately, organizations like Junior Achievement understand that education around these decisions is essential, and Businessolver is proud to partner with them to teach these lessons to students.
What is Junior Achievement? – Junior Achievement USA is a nonprofit that inspires and prepares young people for success by using education to teach economic empowerment. Through programs like JA BizTown, JA Career Success, JA Inspire and several more, the organization works with schools, businesses, and volunteers to deliver lessons, share experiences, and serve as role models to positively impact young people's lives. Preparation involves JA's proven lessons that promote financial capability, work and career readiness, and business ownership.
Building a Partnership - In the fall of 2021, the Businessolver Foundation partnered with Junior Achievement of Central Iowa on their new JA Finance Park program. JA Finance Park is an onsite virtual simulation day offering thousands of area students the opportunity to be given a profession, family dynamic and income. The students must then go through the process of everyday budgeting.
Businessolver stepped in to provide access to Businessolver's MyChoice solution platform to digitally walk the students through the process of electing benefits. After going through the simulation with an adult volunteer, they discuss how their elections will affect their overall budget.
According to Ryan Osborn, Executive Director of Junior Achievement of Central Iowa, "Teenagers and even young adults lack a basic understanding of benefits enrollment, increasing the likelihood of serious missteps later. Thanks to the Benefitsolver platform, Central Iowa students can experience what online benefits enrollment is for the first time. Pairing it within their lifestyle simulation at JA Finance Park will deepen their understanding of the concept. I'm excited about this partnership and how it will empower JA students to make wise decisions in the future."
The Businessolver Foundation is proud to partner with Junior Achievement of Central Iowa on this project and has hopes of expanding into other areas of the country. Partnerships like this truly demonstrate the Foundation's goals of delivering technology with heart and providing quality educational programs exposing students to the world of selecting benefits.